Verdite Technologies Pvt. Ltd.

In search of the Best Services Providers in All Types of IT And NON-IT Services, Recruitment process out sourcing, Development, Training, Technical services in Bangalore, Internet Admedia reached to a Service Provider in "Ramanjaneya complex, Tulasi theater road, Marathahalli " which is satisfying the customers Since last 2 years and that Service Provider is famous as "Verdite Technologies Pvt. Ltd." The Managing Director of that company is Mr. Venkat. You can read all facts about the company and professional life of Managing Director as given below, which was asked in face to face interview with Managing Director by Internet Admedia.

Managing Director's Full Name:
Mr. Venkat
Company Location:
Verdite Technologies Pvt. Ltd.
#825, Ramanjaneya complex,
2nd floor, 4th cross,
Beside Surya Bakery,
Tulasi Theater Road, Marathahalli,
Banglaore, 560037
Contact Numbers:
Mobile:
+91-9901432732
Phone:
080-42088186
E-mail:
info@verditetech.com
website:
www.verditetech.com
Services Providing:
– Business Process Outsourcing
– New Application Development
– Recruitment Process Outsourcing
– Recruitment Delivery
– Development
– Technical Services
– Training
* Corporate Training
* Off line training & online Training
Services Providing In (Location):
All over Bangalore.
Technologies Expertise:
–  Developer Tools
VB, VC++, ASP, C#, VB.Net, ASP.Net, Java, JSP, C, C++, XML, Developer2000, Delphi, PowerBuilder
–  Training
Sap all Modules, Oracle (Apps Technical & Functional), Java, .NET
–  Modeling Tools
Designer2000, Rational Rose, PowerDesigner, ERWin
–  Databases
Oracle, MS SQL, DB2, Sybase
–  Architecture & Frameworks
J2EE, Microsoft.Net, Win DNA, COM/DCOM, Web Services, CORBA
–  Application Servers
BEA WebLogic, IBM WebSphere, Microsoft Commerce Server, MTS, SUN iPlanet, Oracle Application, Server, Lotus Domino, Windows 2000 with .NET framework
–  Integration and Messaging
MQSeries family, BEA Integration Suite, BizTalk Server, MS SNA Server, MS Host Integration Server, MSMQ
–  Operating Systems
Sun Solaris, HP-UX, Linux, Unix, Windows NT, Windows 2000
CLIENTS:
– Andromeda bpo
– Social dna labs
– Capital via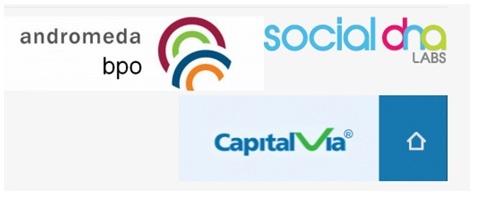 Your Experiences:
Over the last 2 years of our successful stint in the industry, in domains like Telecom, New Media, Digital Photo Imaging, E-commerce, we have been identified as a trusted consulting partner in various operating models viz., on-site, offshore, near shore and there are many client success stories that vouch on the engagement delight that we ensured all through. Some of our customers have been enjoying a great relationship with us for as long as 2 years.
Satisfied Customers:
More than 20,000 satisfied customers.
Achievements:
More than 20,000 satisfied customers
Aim of Business Life:
Providing Happiness to Students.
Best moments of your business life?
When I see satisfaction in my clients face
Why is your Consultancy is the best in Bangalore?
Because we provide the best quality.
What is the timing of your consultancy?
Everyday – 6:30AM to 10:00PM
How do you rate the interview with Internet Admedia?
Good.