INNOVATIVE CHIPLEVEL SOLUTION (Services providing in All Types of Computers and Laptops)
INNOVATIVE CHIPLEVEL SOLUTION (Services providing in All Types of Computers and Laptops)

In search of the Best Services Providers in All Types of Desktops, Laptops and Accessories in Bangalore, Internet Admedia reached to a Services Provider in "Tulasi theatre road, Subbareddy Forms, Marathahalli, Bangalore" which is satisfying the customers since last 3 year and that Service Provider is famous as "INNOVATIVE CHIPLEVEL SOLUTIONS". The owner of INNOVATIVE CHIPLEVEL SOLUTIONS is Mr.Pradeep Kumar. You can read all facts about the company and professional life of the owner as given below, which was asked in face to face interview with the owner by Internet Admedia.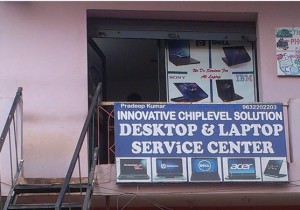 Owner's Full Name:
Mr. Pradeep Kumar
Shop Location:
INNOVATIVE CHIPLEVEL SOLUTION
#864, 1st Floor, 8th Cross, Tulasi Thetre Road, opposite of AXIS Bank ATM, Marathahalli, Bangalore – 560037
Contact Numbers:
+91-9632202203
+91-9880450621
E-mail:
infoicslab@gmail.com
Specialist In:
Services providing like:
– Laptop chiplevel service
– Desktop chiplevel service
– CPU Services
– Operating system services
– Data recovery
– System upgradation
– Total IT solutions
– We are providing all other services of Desktop and Laptop.
Accessories:
– Seconds laptop also available
– All kind of Accessories of Laptop and Desktop.
– Screen panel
– Key board
– Battery
– Inventor PCP
– Inches
– Screen
– Adapter
Special Offers:
Door step services also providing to our Customers within 15km range.
Experiences:
The owner Mr. Pradeep Kumar is more than 10 Years experienced in the field of Best services providing in All Types of Computers, Laptops and Accessories in Bangalore.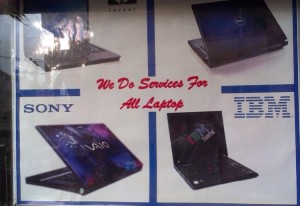 Satisfied Customers:
More than 2500 satisfied customers. We are Providing services to MNC companies, Shopping malls, Small companies and individual customers.
Achievements:
More than 2500 satisfied customers including the Big MNC companies.
Aim of Business Life:
Providing Best Facilities in Economical Price to Customers.
Best moments of your business life?
When I see satisfaction in my customers eyes
Why is your Service center is the best in Bangalore?
Because we are providing services to Customer Friendly and Economical.
What is timing for your Company?
Everyday – 10:00AM to 9:00PM
How do you rate the interview with Internet Admedia?
Good.