FINIX Fitness Studio

In search of the Best Fitness Centers in Bangalore, Internet Admedia reached to a Fitness Center in Banaka Plaza, Jeevan Bheema Nagar Main road, Bangalore and that Fitness Center is famous as "FINIX Fitness Studio". The Directors of that FINIX Fitness Studio are Mr. Giri Babu and Mr. Yashpal Gowda. FINIX Fitness Studio was first established in Banaka Plaza, Jeevan Bheema Nagar Main road, Bangalore in 2013 with a team of specialized fitness trainers. You can read all facts about the FINIX Fitness Studio and the professional life of the Directors as given below, which was asked in face to face interview with Directors by Internet Admedia.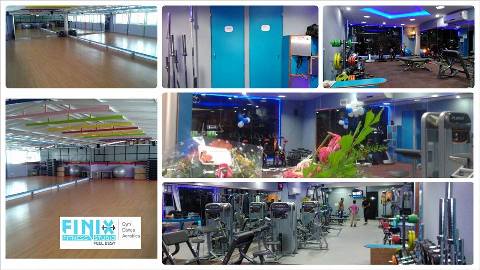 Directors Full Name:
Mr. Yashpal Gowda and
Mr. Girish Babu
Mr. Yashpal Gowda (S. R. Prasad):
Been in the industry for almost a decade, he has trained many corporate, athelets and individuals, helping them to reach heights in acheiving fitness goal. He has effective in running successful corporate wellness programmes & events, counsiling and been a moral support to enhance the qualiity of lifestyle to many.
– He is also apart of television media in realiity shows and been part of films fraternity ass an actor in crucial roles.
Girish Babu:
Highly passionate and qualified, he is versatile dancer, trained the various styles and forms of dance since ages.He hass choreographed numerous school and Corporate programmes, plus successful international shows to add hois radar. Extensively experianced he was on the world tour for overr two years with renowed dance troupe called Bharathi, Exploring differrent facets of dance forms.
– Girish is also founder of reputed ZAAL dance Academy, is involved in realty shows with the television media.
– Winner of the VIVA 2013 Dance competition.
Contact Numbers:
Girish:
+91- 9902155554
Yashpal Gowda:
+91 – 9738981411
Fitness Center Location:
FINI X Fitness Studio
No. 1303, Banaka Plaza, Above TVS Tristar Motor, Jeevan Bheema nagar Main road, Bangalore – 560008
E-mail:
info@finixfitness.com
Website:
www.finixfitness.com
Facebook:
www.facebook.com/finixfitnessstudio
Specialist In:
– Gym
– Weight Gain programme
– 90 days Weight Loss programme
– General Fitness
– Advance Body toning Strength Training
– Aerobics
– Dance aerobics
– Zumba
– Group Classes
– Boot camp
– Stress relief classes
– Dance
– Kids and Adults classes
– Diet & Fitness counseling
– Corporate Wellness programme
– BCA Check up
– Diet & Physio Counselling
– Ergonomics
– Group Classes
– Other health camps
– Event management
– School, College and corporate dance choreography
– Corporate GYM Set up and man power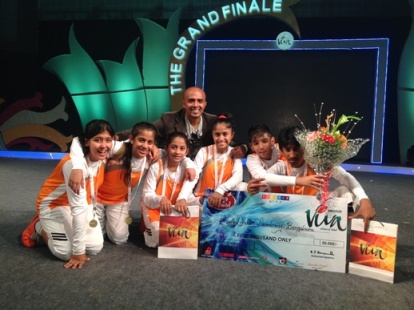 Experiences:
The Director Mr. Girish babu has more than 15 years experience in the field of Fitness and Dance.
The Director Mr. yashpal (S. R. Prasad) has more than 8 years experience in the field of Health Wellness and Fitness.
Satisfied Customers:
More than Thousands of satisfied customers.
Achievements:
A lot of satisfied customers by achieving their goals with FINIX (Weight loss, Weight gain and Recovered from bad health).
What started FINIX:
– The Aim to spread fitness.
– The Expertise of Finix founders
– The Experience of over a decade in Fitness and Dance
– The Back
– Up best applied techniques and precise knowledge.
– To be the value – add to the society and promote wellness
Some Negotiable points in FINIX:
– A to Z of best health practices under one roof
– Sophisticated and international standard equipments
– Planned and Structured approach to fitness
– Well Qualified trainers, nutritionists and Counselors
– Special attention to each member
– Friendly and inspiring environment
The FINIX Team:
– Certified and highly qualified trainers
– Eminent trainers with an experience of over with an decade in both fitness and dance
– Experts in Drawing a 'personal fitness strategy'
– Experienced in training various individuals, corporate wellness programmes
– Passionate about counseling for overall best results
– The core team's Association and Accomplishment in Television media
– The Founders of FINIX having remarkable achievements in their field of career
Why is your Fitness Center the best in Bangalore?
Because of our Dedicated services.
What is timing for your fitness center?
Monday to Saturday – Morning 5:30 AM to 10:30 PM
Sunday – Morning 7:00 AM to 7:00 PM
How do you rate the interview with Internet Admedia?
New experience.