Fashion Passion (Clothes Showroom)

In search of the Best Clothes Showrooms in Bangalore, Internet Admedia reached to a Clothes Showroom in Agara Main Road, Babusapalya, Bangalore and that Clothes Showroom is famous as "Fashion Passion". The Owners of that Clothes Showroom are Mr. Dipin D and Mr. Sagar Rao. Fashion Passion was first established in Agara Main Road, Babusapalya, Bangalore. You can read all facts about the showroom and the professional life of the Owners as given below, which was asked in face to face interview with Owners by Internet Admedia.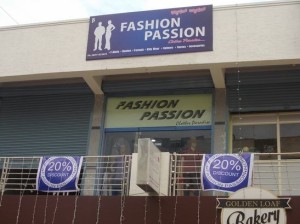 Owners Full Name:
Mr. Dipin D
Mr. Sagar Rao
Contact Numbers:
+91-9880920259
+91-8971625825
Customer Care:
+91-8971625825
Showroom Location:
Fashion Passion
No. 85/6, Agara Main Road, Babusapalya, Bangalore – 560043
Land Mark: Near Maruthi Vidyalaya School, above Axis Bank ATM
Why is your Clothes Showroom the best in Bangalore?
– Providing the best standard quality clothes
– Latest Trend
– At a very reasonable price
Specialist In:
– Denims
– T-Shirts
– Casual Shirts
– Formal Shirts
– Hoodies
– Western Tops
– Polo Neck T-Shirts
– Ladies Kurtis
– Churidar Readymade and Materials
– Cotton and Silk Leggings
– Ladies Nighties
– Kids Clothings
– Girls T-Shirts
– Track Pants
– Formal Pants
– 3/4 Casual Pants
– Accessories
– etc.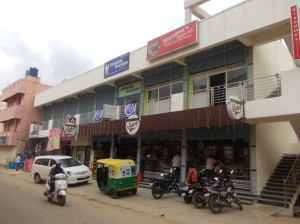 Vision Statement:
To be the best quality standard branded clothes at best price.
Best moments of your professional life?
When we see satisfaction in my customers.
What is timing for your Clothes Showroom?
Everyday – 10:00 AM to 10:00 PM
How do you rate the interview with Internet Admedia?
Good.