Green Land Estates

In search of the Best Realtors (Lands and Rentals) in Bangalore, Internet Admedia reached to a Realtor in Cambridge Layout, Bangalore which is satisfying the customers since 9 years. That realtor is known as "Green Land Estates". Green Land Estates was first established in Cambridge Layout, Bangalore in 2005. You can read all facts about the company as given below, which was asked in face to face interview with Owners by Internet Admedia.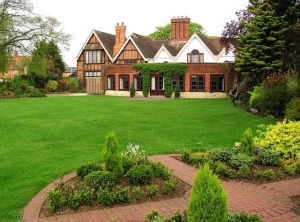 Concern Person Name:
Mr. Balaji
Contact Numbers:
+91-9611146777
Website:
www.balaji7star.com
Company Location:
Green Land Estates
No-33, 1st Cross, Began Super market, Cambridge layout, Bangalore – 560038
Why are you the best Realtor (Land and Rental) in Bangalore?
We are focused on providing best services with the highest levels of customers satisfaction, we will do everything we can to meet customers expectations. With a variety of offerings, we sure customers will be happy with us. We provide
– Low price and best quality.
– 100 % Cristal Clear Documents.
– Door Steps Services.
Specialist In:
– Flats, Appartments, Individual House and PG for Rentals and Leases.
Providing Services In (Locations):
– Cambridge Layout
– Indira nagar (1, 2, 3 Stages)
– Domlur
– Halasur
– Thippasandrsa
– GM Palya
– Old Air Port Road
– Old Madras Road
Experiences:
More than 9 years experiences in the field of dealing in flats and apartments.
Aim of your Business Life:
Providing 100% customers satisfactions in finding their dream homes, Flats and Apartments.
What is timing for your company?
Everyday – 10:00AM to 8:30PM
Running Projects:
– 1 BHK Houses at 10k-15k
– 2 BHK Houses at 16-25k
– Single Room at 7 to10k
– Fully Furnished Studio at 20k to 25k
– Fully Furnished Studio at 11k to 16k
Fully Furnished Studios We are Providing for 1 to 3 months also provided.
– 2bhk leases point at 17 lakhs in ground floor.
– Lands are available at different prices and different locations.
How do you rate the interview with Internet Admedia?
Good.