Denta Care (For Excellence In Dentistry)
Denta Care (For Excellence In Dentistry)

In search of the Best Dental Clinic in Bangalore, Internet Admedia reached to a Dental Clinic in Narayanpura Cross, Hennur Main Road and that Dental Clinic is famous as "Denta Care". The Directors of that Dental Clinic are Dr. Manoj George Eapen and Dr. Neena Annie Thomas. Denta Care was first established near Jalahalli, Bangalore in 1997 which has now expanded to another branch at Narayanpura Cross, Bangalore with a team of specialized doctors. You can read all facts about the Clinic and the professional life of the Directors as given below, which was asked in face to face interview with them by Internet Admedia.
Directors Full Name:
Dr. Manoj George Eapen
Dr. Neena Annie Thomas
Dr. Manoj George Eapen, graduated from the esteemed institute – M. R. Ambedkar Dental College, Bangalore in 1996. Dr. Manoj is a Fellow and Diplomate of the International Congress of Oral Implantologist (ICOI). He has Post Graduate Certificate in Implantology from Rajiv Gandhi University of Health Science, Bangalore. He also has a Post Graduate Diploma in Hospital and Health Care Management from Symbiosis, Pune.
Dr. Neena Annie Thomas, graduated from the esteemed institute – Vinayaka Mission Dental College, Salem, Tamil Nadu in 1997 and was in practice since then. With special interest in Aesthetic Dentistry.
Contact Numbers:
Mobile:
+91-9886024284
+91-9886304758
Phone:
080-64500160
080-41172554
Clinic Locations:
Denta Care
Clinic Location(1)
Gopal Krishna Complex, S. M. Road,
Jalahalli West, Bangalore – 560015
080-41172554
Clinic Location(2)
No. 4, Narayanpura Cross, Geddalahalli,
Hennur Main Road, Bangalore – 560077
080-64500160
E-mail:
manojeapen@dentacareblr.com
georgeeapen@dentacareblr.com
Website:
www.dentacareblr.com
Specialist In:
– Cosmetic Dentistry
– Dental Implants
– Porcelain Veneers & Laminates
– Endodontics (Root Canal Treatment)
– Pedodontics (Child Care)
– Orthodontics (Braces)
– Preventive Procedures
– Oral Surgery
– Denture Crown & Bridges
– Periodontics (Gum Care)
– Full Mouth Rehabilitation
– Smile Designing
– Corporate Dental Camps
– School Dental Camps
– Bridal Smile Makeover
– Cranio Sacral Therapy
– etc.
Experiences:
Dr. Manoj George Eapen has more than 19 years experience in the field of Dental Care and Dr. Neena Annie Thomas has more than 17 years experience in private practice.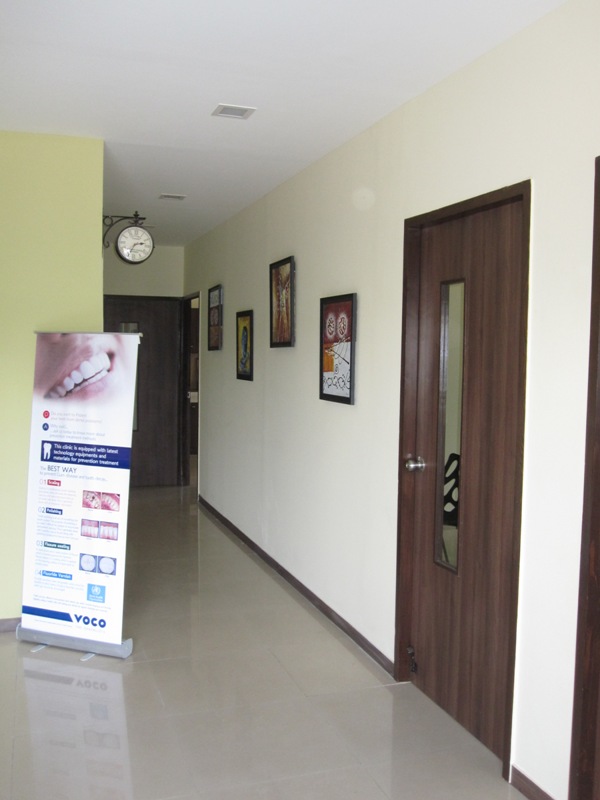 Satisfied Customers:
More than 3,00,000 numbers of satisfied customers.
Achievements:
More than 3,00,000 numbers of satisfied customers
Vision Statement:
To be the best and do the best.
Mission Statement:
To lead improvement in oral health for all groups and those most in need.
Aim of your Business Life:
Providing Excellence In Dentistry.
Best moments of your professional life?
When I see satisfaction in my patients eyes.
Why is your Clinic the best in Bangalore?
Because we are unique and we provide international standards of dentistry & we are passionate about dentistry.
What is your opening time for Clinic?
Monday to Saturday – Morning (10:00AM to 2:00PM), Evening (4:00PM to 8:00PM)
Sunday: Only on Appointment.
How do you rate the interview with Internet Admedia?
Excellent.