Umraa Enterprises (Manufactures in All Types of Plastic Moulded Components, Aluminium Cloths Dryers and SS Fabrication)
Umraa Enterprises (Manufactures in All Types of Plastic Moulded Components, Aluminium Cloths Dryers and SS Fabrication)

In search of the Best Plastic Moulded Components Manufacturers in Bangalore, Internet Admedia reached to Manufacturer in "Ayyappanagar, Devasandra K.R.Puram" which is satisfying the customers since last 15 year and that Manufacturer is famous as "UMRAA ENTERPRISES ". The owners of that famous UMRAA ENTERPRISES is Mr. A. K. Sanaulla. You can read all facts about him, the personal and business life as given below, which was asked in face to face interview with him by Internet Admedia.
Owner's Full Name:
A. K. Sanaulla
Contact Numbers:
+91-9880627432
+91-9901724090
E-mail:
aksanaulla@gmail.com
Specialist In:
Manufacturers and Suppliers for the Materials like:
Plastic Components:
– Door Silencer
– Window Buffer
– Flat Bush
– Chair Bush
– Wall Plug
– Curtain Hooks
– Door Bush
– Bottom Bush
– Guide Bush
– Wire Manager
– Self Button
– Mirror Clip
– Basket Washer (Small)
– Basket Washer (Big)
– C-Channel Runner
– c-channel Stopper
– C-Channel End
– Glass Corner Plain
– Glass Corner Step
– Glass Corner Nylon
– Glass Corner Special
– Drawer Lock Hold
Aluminium Cloth Hangers:
– Easy Dry (With Services)
– SS Adjustable Legs
Special Offers:
1 Year Warranty with Bill.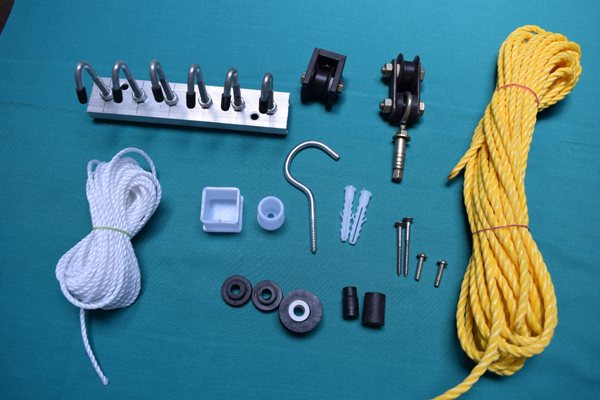 Experiences:
The owner Mr.A. K. Sanaulla is more than 15 Years experienced in the Field Of Manufacturing and Supplying of Moulded Plastic Components.
Satisfied Customers:
More than 2500 satisfied customers.
Location:
Umraa Enterprises
C/o D. M. Janardhan # 2, 3rd Main Road, 1st Block, Ayyappa Nagar, K. R. Puram, Bangalore – 560036
Achievements:
More than 2500 satisfied customers
Aim of Business Life:
Providing Best Facilities in Economical Price to Customers.
Best moments of your business life?
When I see satisfaction in my customers eyes
Why is your Manufacturing Company the best in Bangalore?
Because we are Customer Friendly and Economical
What is the opening time for Company?
Everyday – 7:00AM to 7:00PM
How are you feeling by attending the interview with Internet Admedia?
Good.