SHANDONG (Authentic Chinese Restaurant)

In search of the Best Chinese Restaurant in Bangalore, Internet Admedia found a Chinese Restaurant in Geddalahalli, Kothanur Post, Bangalore and that Chinese Restaurant is known as "SHANDONG". The Owner of SHANDONG is Mr. D'cruz. SHANDONG was first established in Geddalahalli, Kothanur Post, Bangalore in 2010 with a team of specialized Chefs. You can read all facts about the Restaurant as given below, which was asked in face to face interview with the Owner by Internet Admedia.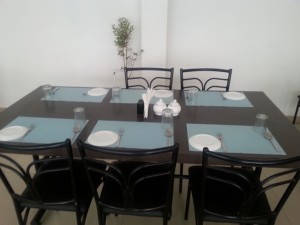 Owner Full Name:
Mr. Christopher D'cruz
Contact Numbers:
080-64530444
080-28444918
Restaurant Location:
SHANDONG
38-39-40, Idhaya Complex, Geddalahalli, Hennur Main Road, Kothanur Post, Bangalore – 560077
Specialist In:
Chinese foods like:
– Chicken
– Beef
– Pork
– Sea Food
Free Home Delivery Service Provided In (Locations):
– Hennur Cross
– Hennur Bande
– Hennur Road
– Hennur Main Road
– Geddalahalli
– Kothanur
– K. Narayanpura
– Hegde Nagar
– Chelkere
– HBR Layout
– Kammanahalli
– etc.
Menu: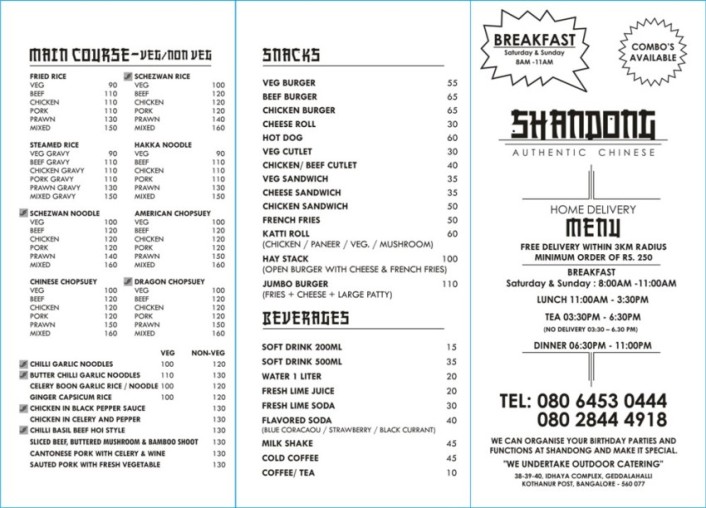 Experiences:
The Chef Mr. Ram Bishwa Karma has an experience of 15 years and worked in some of the best Restaurants in Bangalore.
Why is your Restaurant the best in Bangalore?
Because we serve good Chinese food and serve all types of meat and reasonably priced.
What is your Restaurant Timing?
Monday to Sunday
Lunch – 11:00AM to 3:30PM
Diner – 6:30PM to 11:00PM
Facebook:
www.facebook.com/ShandongAuthenticChinese
Zomato:
www.zomato.com/bangalore/shandong-hennur
Justdial:
www.justdial.com/Bangalore/Shandong-Restaurant/080PXX80-XX80-111129094903-W5Q7_BZDET
Justeat:
www.justeat.in/bangalore/shandong-kothanur-11371
How do you rate the interview with Internet Admedia?
Good.