Jaison Borewells (Borewell Drilling Contractors)
Jaison Borewells (Borewell Drilling Contractors)
"Be not Afraid, Only Believe". Mark : 5:36


In the search of the Best Borewell Drilling Contractors in Bangalore, Internet Admedia reached to a Contractor in T. C. Palya Main Road, K R Puram which is satisfying the customers since 21 years and that Contractor is famous as "Jaison Borewells". The owner of that famous Borewell Drilling Contractor Company is Mr. K. Ranjan. You can read all facts about him, his personal and business life as given below, which was asked in face to face interview with him by Internet Admedia.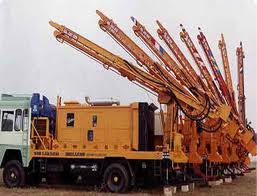 Owner Full Name:
Mr. K. Ranjan
Contact Numbers:
+91-9742053679
+91-8095954679
+91-9620067679
+91-9620667679
E-mail:
jaisonborewell@gmail.com
Specialist In:
* Bore Well Drilling of 5″, 6″ and 6 1/2 in Well and Surface, Water Divining, Geo-Physical Survey
* Cleaning Old Bore Well and Re-Drilling
* Yield Testing, Cleaning and Water Testing
* Slit Bore Well PVC Slotted Pipe Errections
* Repairs and Services of Pumps
* Dealers in All kinds of Pumps and Installation
* Stagnate Pump Removing
* Specialists in Slow Rig Drilling
* KRG Rain Water Harvesting
* Rain Water Harvesting
* Basement Soil Testing 4″, 6 1/2″, 7″, 8″-10″ with Pipe Errection
* Pilling work undertaken from 6″ to 12″ Dia.
Experiences:
21 years experiences in the field of Borewell Business.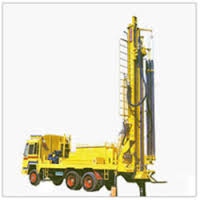 Satisfied Customers:
More than 2579 numbers of satisfied customers.
Company Location:
Jaison Borewells
No. 54, K.V.S. Complex, T.C. Palya Main Road, Anandapura, K.R. Puram, Bangalore – 560036
Achievements:
More than 2579 numbers of satisfied customers
Aim of Business Life:
Providing Happiness to Customers.
Best moments of your life?
When I see satisfaction in my customers eyes
Why is your Company the best in Bangalore?
Because we provide the better services with best price with compare to others.
What is your opening time for Company?
Everyday – 9:00AM to 8:00PM
How are you feeling by attending the interview with Internet Admedia?
So nice.