IDEAL PRINTS (Design, Print, Signage)
IDEAL PRINTS (Design, Print, Signage)
Creating Impression For Life…

In search of the Best Printing, Designing, Signage service providers in Bangalore, Internet Admedia reached to Printing Services Providers in Maarathahalli Bridge, Bangalore which is famous as "IDEAL PRINTS". The owner of IDEAL PRINTS is Mr. Manoj A Joseph. You can read all facts about IDEAL PRINTS and professional life of the owner as given below, which was asked in face to face interview with the Owner by Internet Admedia.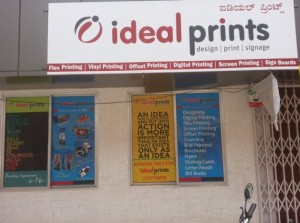 Owner's Full Name:
Mr. Manoj A Joseph
Contact Numbers:
Mobile:
+91-9036043632
Phone:
080-4124 3077
E-mail:
idealprints14@gmail.com
Website:
www.idealprints.in
Location:
MKB Square, Site No. 11, No. 977/2D, Ground Floor, Next to Vijaya Bank, Outer Ring road, Marathahalli, Bangalore – 560037.
Specialist In:
They are specialist in all kind of printing services
– Designing
– Digital printing
– Flex printing
– Flex Banners
– Vinyl
– Wall graphicss
– Hoardings
– Signages
– LED Signs
– Screen printing
– Offset printing
– Scanning
– B/W Printing
– Brochures
– Flyers
– Visiting cards
– Letter Heads
– Bill Books
– Id cards printing
– Wedding cards
Ideal prints are famous in
– Out door flags
– Vinyl printing
– T-Shirt, Bag, Mouse pad Printing
– Umbrella Printing
– Roll up Stanbee
– 2 Way Rollup Stanbee
Experiences:
The owner Mr.Manoj A Joseph is more than 7 Years experienced in the Field Of Printing, Designing, Signing.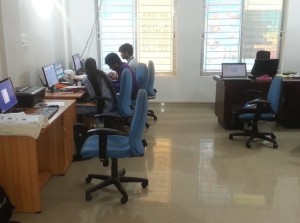 Satisfied Customers:
More than 2500 satisfied customers.
Achievements:
More than 2500 satisfied customers
Aim of Business Life:
Providing Best Facilities in Economical Price to Customers.
Best moments of your business life?
When I see satisfaction in my customers eyes.
Why is your Printing Company the best in Bangalore?
Because we are Providing Good quality of services to the Customer. We are Customer Friendly and Economical.
What is timing for your Company?
Everyday – 10:00AM to 8:00PM
How do you rate the interview with Internet Admedia?
Good.