AMS Car Garage (Car Repairing, Tinkering, Painting, Electrician Works, Modified & Washing)
AMS Car Garage (Car Repairing, Tinkering, Painting, Electrician Works, Modified & Washing)

In search of the Best Car Garage in Bangalore, Internet Admedia reached to a Car Garage in T C Palya Main Road, Ramamurthy Nagar, Bangalore which is satisfying the customers since 30 years and that Car Garage is known as "AMS Car Garage". The owners of that Car Garage are Mr. M. D Ali, Mr. Imran Khan and Mr. Basha. You can read all facts about the Car Garage as given below, which was asked in face to face interview with the owners by Internet Admedia.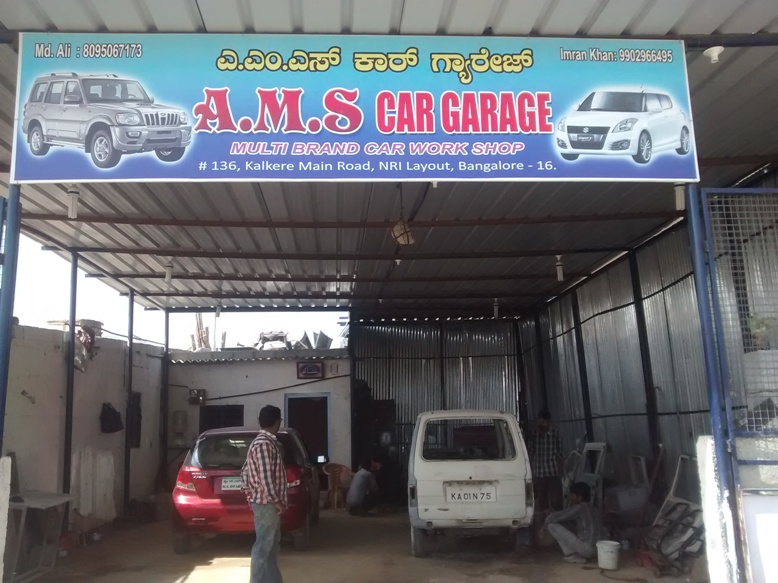 Owners's Full Name:
Mr. M. D Ali
Mr. Imran Khan
Mr. Basha
Hot Line Number:
+91-9902966495
Contact Number:
+91-8095067173
+91-9036748591
Car Garage Location:
# 136, Kalkere Main Road, NRI Layout, T C Palya, Ramamurthy Nagar, Bangalore – 560016
Why is your Car Garage the best in Bangalore?
Because we provide better services in best prices. We pick the car from customers's home/office and after compeletion of the works we deliver to the destination place. We have highly experienced working team to compelte all types of works related to Indian / Imported Cars.
Specialist In:
– Mechanical
– Tinkering
– Painting
– Electrician Works
– Car Modifications
– Services for all Indian and Imported Vehicles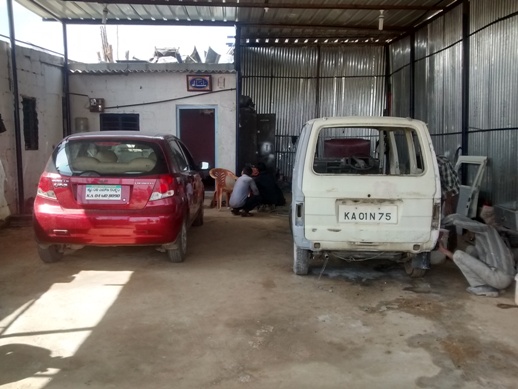 Experiences:
We are more than 30 years experienced in India and Abroad in the field of all types of Car Services.
Satisfied Customers:
More than 50,158 numbers of satisfied customers.
Achievements:
More than 50,158 numbers of satisfied customers.
Aim of your Business Life:
Undertaking all kinds of 4 Wheelers, Tinkering, Painting, A/C & Mechanical Works, etc.
Best moments of your professional life?
When we see satisfied customers coming back to our Car Garage.
What is timing for your Car Garage?
Monday – Saturday: 9:30 AM to 8:00 PM
Sunday – 9:30 AM to 4:00 PM
How do you rate the interview with Internet Admedia?
Good.