Sarojini Ceramics – Add Value to Your Home | Wholesale & Retail Dealer in Floor & Wall Tiles in Medahalli Bangalore
Sarojini Ceramics – Add Value to Your Home | Wholesale & Retail Dealer in Floor & Wall Tiles in Medahalli Bangalore
In search of the Best Wholesale and Retail Dealer in Tiles, Sanitaryware, Bathroom Fittings, Plumbing in Bangalore, Internet AdMedia reached to a showroom in Medahalli, Bangalore which is satisfying the customers according to their needs. That Showroom is known as "Sarojini Ceramics". The owner and founder of that showroom is Mr. V. Satyanarayana. You can read all the details about the Showroom as given below; which was shared by the Owner in an interview with Internet AdMedia.
Sarojini Ceramics is a wholesale and retail dealer in all types of tiles like: wall tiles, floor tiles, design tiles, interior stone wall cladding design, stone cladding, car parking tiles, kitchen tiles, balcony tiles, pooja room tiles, terrace tiles, plumbing items, sanitaryware, cp fittings, bathroom accessories, geyser (water heaters), tile beadings, etc.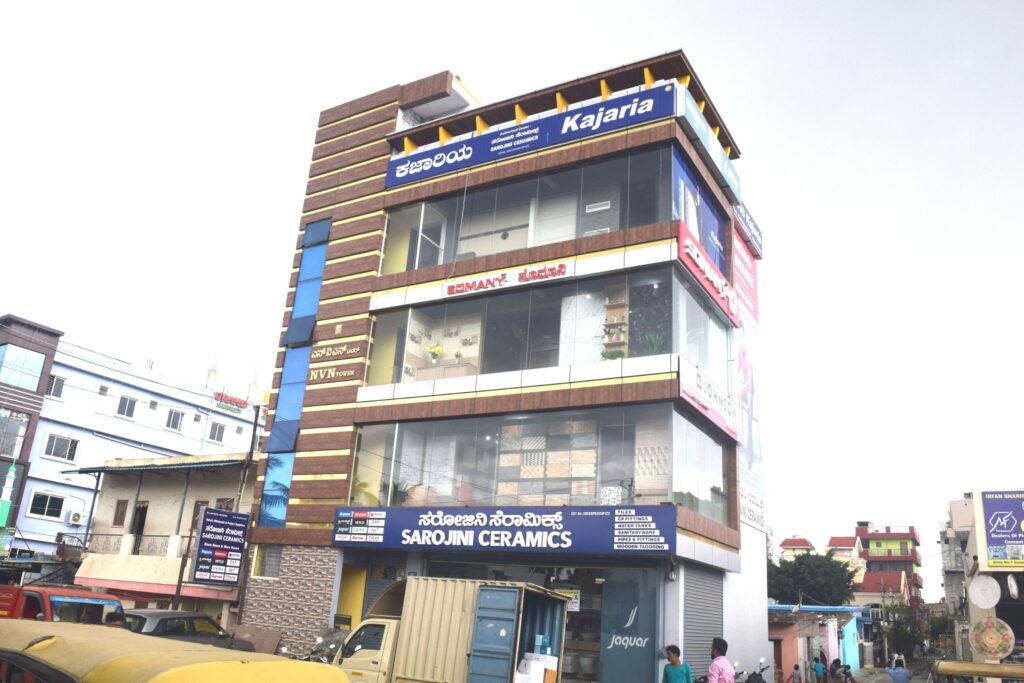 Sarojini Ceramics was found in the year of 2011. The company began in a 1000 Sqft. showroom initially and now boasts of a sprawling 5000 Sqft. showroom spread over the four storeys. Started with an intension to provide quality tiles for the customers, Sarojini Ceramics continues to address the needs and requirement of its valued customers and their individual tastes.
The state-of-the-art showroom offers you opportunity to create your own dream bathroom with a wide range of sanitaryware, tiles for wall and floors, bathroom fittings, whirlpools, bath systems, bath tubs. Sarojini Ceramics has corporate tie-ups with many companies like: Jaquar, Parryware, Cera, Hindware, Kajaria, Somany, Johnson, RAK, Nitco, Viking, Simpolo, Futura, Geberit, Greenply wooden flooring, Ashirvad and Supreme. Since its inspection, the company has established a reputation for itself as a supplier of quality products. At Sarojini Ceramics, the focus is on quality and the aim is to achieve total customers satisfaction, both in the products we offer and in the service that follows.
Owner Name:
Mr. V. Satyanarayana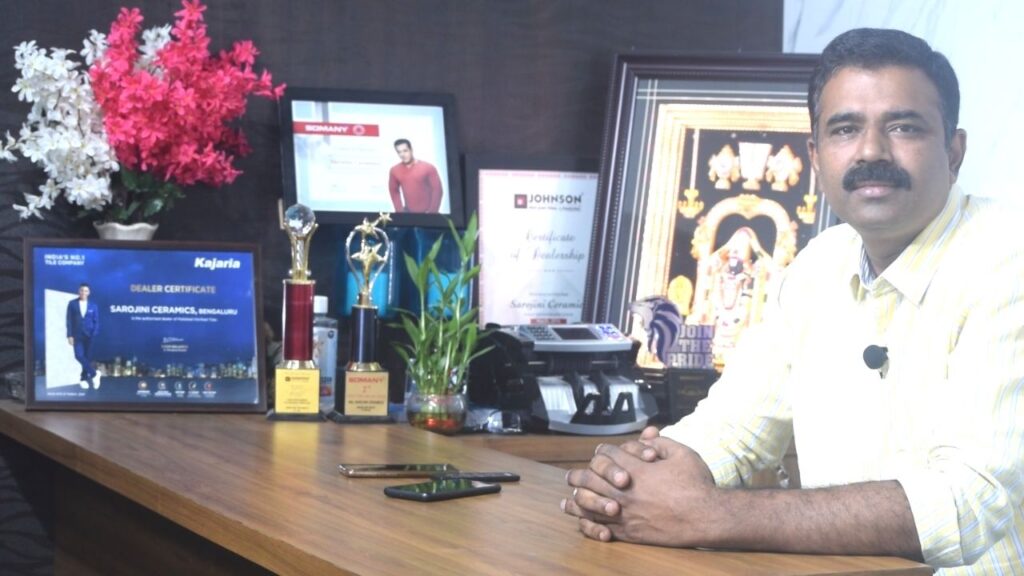 Mr. V. Satyanarayana is more than 11 years experienced in the field of Tiles, Ceramic, Sanitaryware, Plumbing, Faucets, etc.
Showroom Location:
Sarojini Ceramics
No. 58/2, NVN Towers, Medahalli Village,
Bidarahalli Hobli, Bangalore – 560049.
Land Mark:
Near Medahalli Flyover Bridge
Near Medahalli Bharat Petrol Pump
Hot Line Number:
+91-8497888755
Contact Numbers:
+91-9632369053
E-mail:
sarojiniceramics@gmail.com
Website:
www.sarojiniceramics.com
Branch:
Sarojini Ceramics
Near Gilma Showroom,
Outer Ring Road, Banaswadi,
Bangalore – 560043
Specialist in:
Ceramic wall tiles
Digital wall tiles
Glazed Vitrified floor and wall tiles
Vitrified floor tiles
Full Body Vitrified tiles
Wooden Flooring
Sanitarywares
CP Fittings
Bathtubs / Jakkusi
Kitchen Sink
Stone Cladding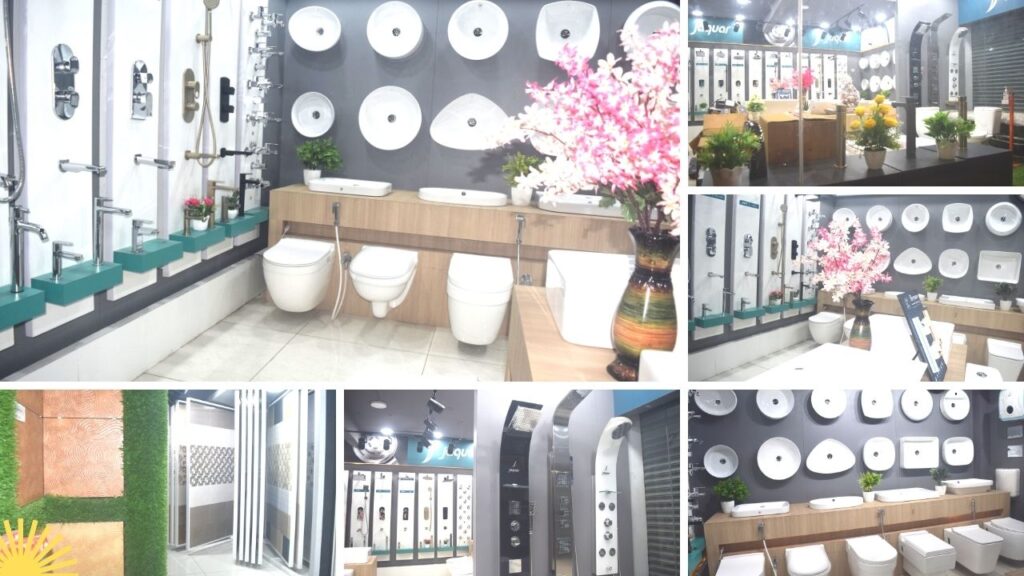 Available Brands:
Tiles:
Kajaria
Somany
Johnson
Simpolo
Varmora
RAK Ceramics
Nitco
Orient Bell
AGL Tiles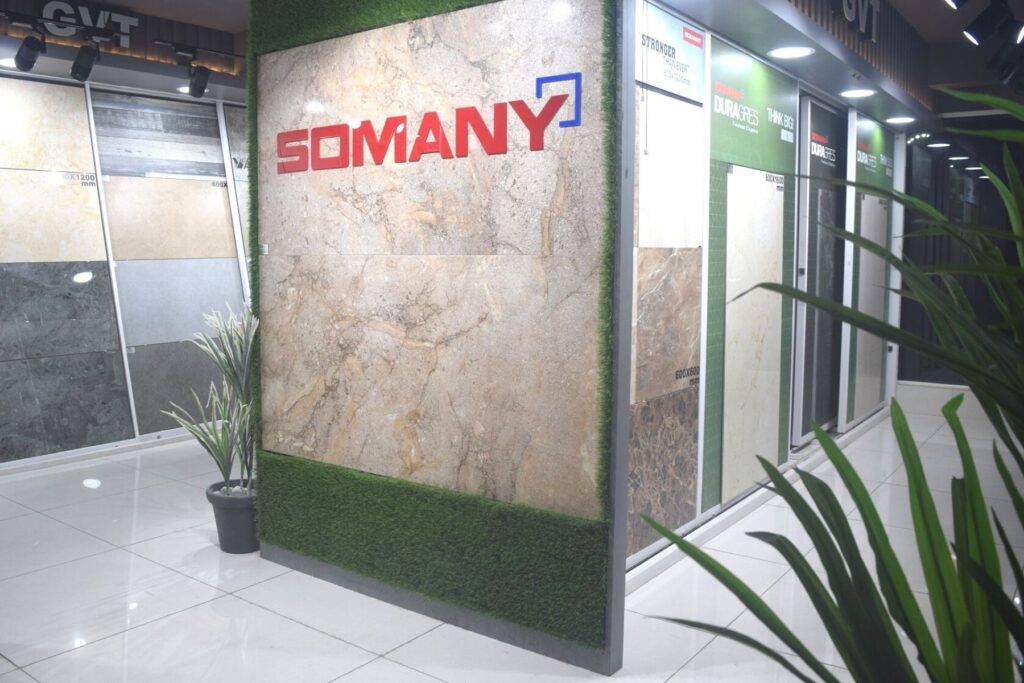 Sanitary & CP Fittings:
Jaquar
Parryware
Cera
ESS Fittings
Hindware
Somany
Geberit Alpha (Concealed Tank)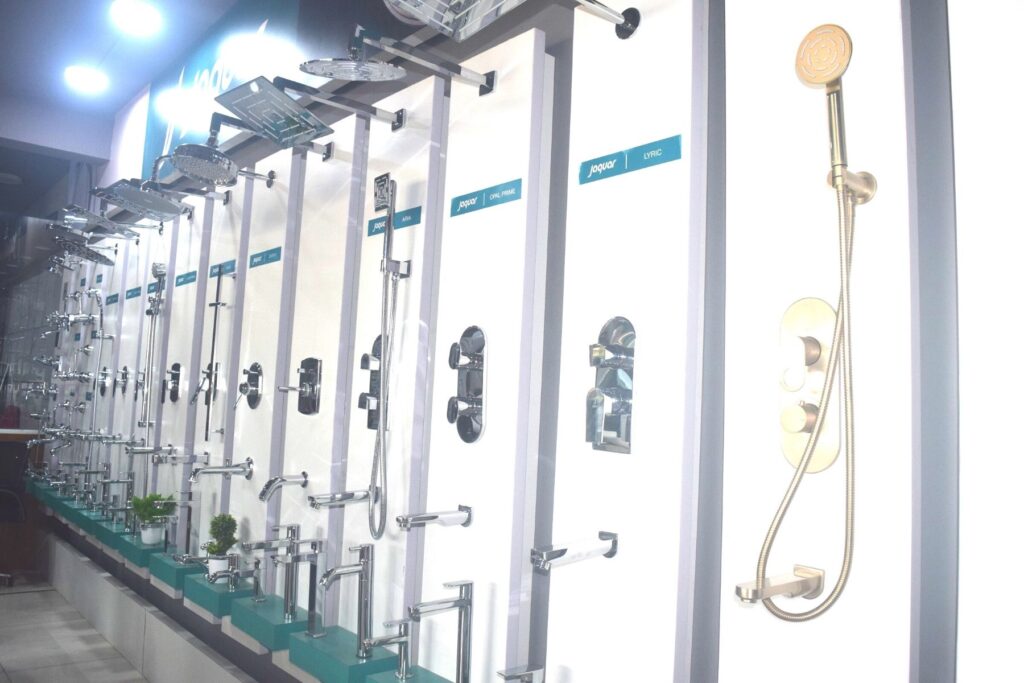 Plumbing:
Ashirvad
Supreme
Viking plumbing accessories
Sinks:
Futura (Kitchen Sink)
Quartz Sinks
Roff cement:
Ramco
Ardex Endura
MYK Laticrete
Clotile (Grout)
Available Tile Patterns: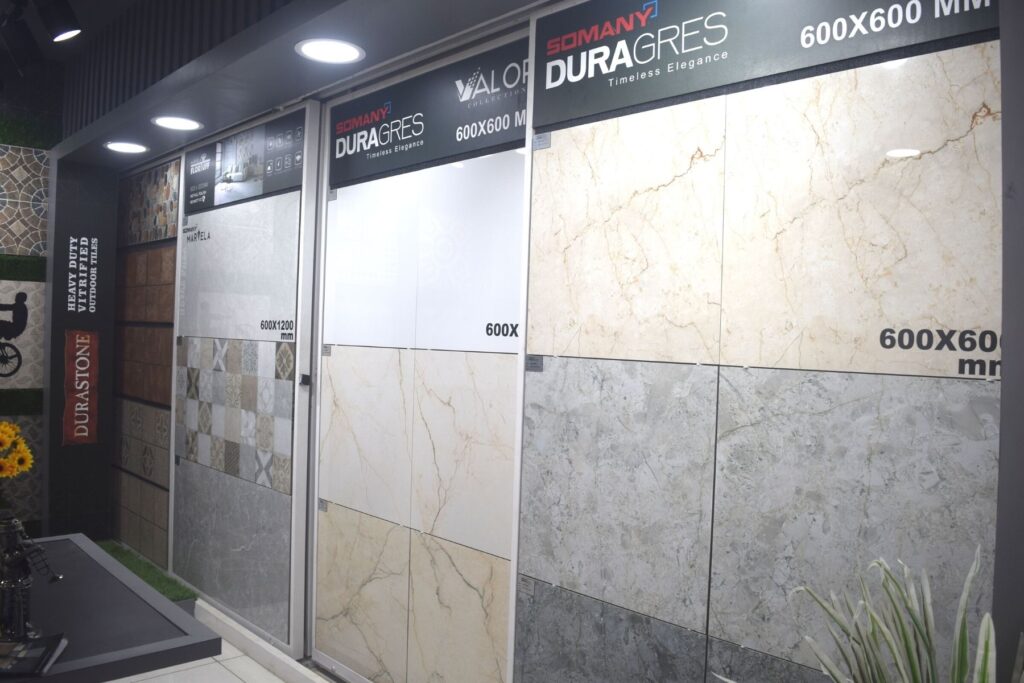 How is your showroom the best in Bangalore?
We deal with branded items, we satisfy the customers with their requirement by providing them the best materials at best price.
Maximum display of all varieties of tiles under one roof. We have tile adhesive, corner beading, grout, spacers, etc.
Sanitary and CP Fittings of major brands available.
We are customer friendly in terms of advise, service.
Mode of Payments:
– Cash
– Debit Card / Credit Card
– Digitalized payment
– Cheque
What is timing for your Showroom?
Monday to Saturday – 09:30AM to 8:00PM
Sunday – 09:30AM to 2:00PM
How do you rate the interview with Internet AdMedia?
Good.