Nirvana The Day Spa N Unisex Salon | Top Spa, Unisex Salon and Body Massage Center in Babusapalya, Koramangala, BTM Layout, Bangalore
Nirvana The Day Spa N Unisex Salon | Top Spa, Unisex Salon and Body Massage Center in Babusapalya, Koramangala, BTM Layout, Bangalore
In search of the Best Spa and Unisex Salon in Bangalore, Internet AdMedia reached to a Spa in Babusapalya, Koramangala, BTM Layout, Bangalore which is delighting the customers by certified, well trained therapists, beauticaians and hair stylists. That Spa and Unisex Salon is known as "Nirvana The Day Spa N Unisex Salon". The owner of that Spa and Unisex Salon is Fame International Hair Designer Mr. Santosh Kumar Sharma. Nirvana The Day Spa N Unisex Salon was first established in Babusapalya, Bangalore with a team of qualified Hair Stylists, therapists and beauticians. You can find the all details about the Spa and Unisex Salon as given below, which was shared by the owner in an interview with Internet AdMedia.
Our Commitment to our clients is to provide a high quality professional spa and salon services with a clean and healthy environment.
COME AND ENJOY AN UNIQUE PROFESSIONAL EXPERIENCE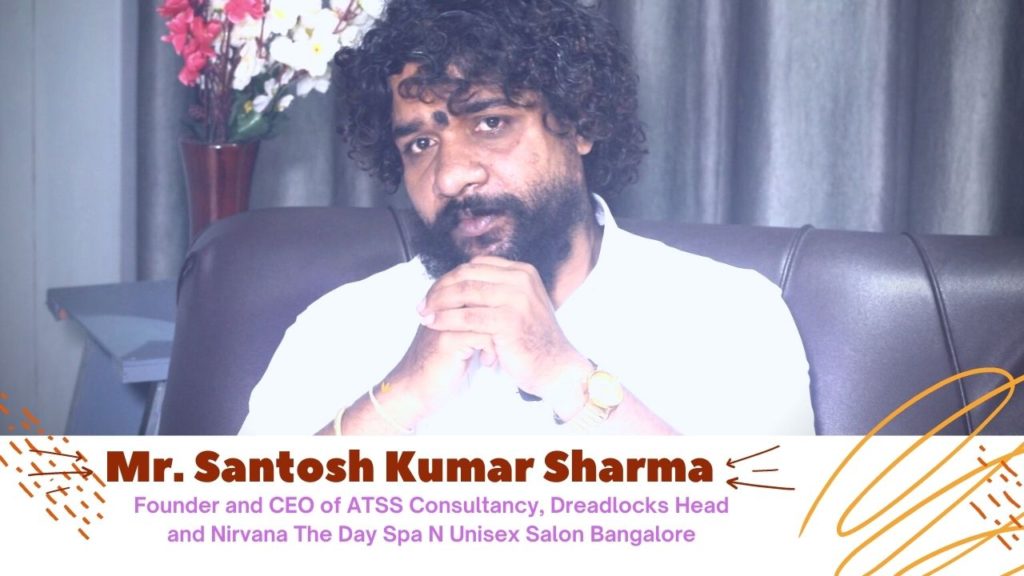 Owner's Name:
Mr. Santosh Kumar Sharma
Fame International Hair Designer Mr. Santosh Kumar Sharma has more than 20 years experienced in the field of Unisex Salon and Spa who is the founder and CEO of ATSS Consultancy, Dreadlocks Head and Nirvana The Day Spa N Unisex Salon Bangalore.
Hot Line Number:
+91-98440 44011
Contact Numbers:
+91-9964200014
+91-9964200044
E-mail:
atssconsultancy9@gmail.com
Salon Locations:
Babusapalya, Koramangala, BTM Layout, Bangalore, Karnatka
How is your Spa and Unisex Salon the best in Bangalore?
We provide the best services with highly experienced and specialist staffs. In our spacious and clean Salon and Spa, we take care all customers with special professional touch. We serve in affordable prices. Nirvana The Day Spa N Unisex Salon strives to provide everyone a unique experience. We customize our service for each client understanding very well that every individual is different. We believe in combining traditional practices with natural and organic products for ultimate relaxation and rejuvenation.
Specialist In:
Full Body Massage
Ayurveda Body Massage
Nirvana Signature Massage
Ladies Hair Cuts
Gents Hair Cuts
Hair Keratin Treatment
Hair Styling
Blow dry Settings
Waxing
Hair Straightening, Re-bonding and Smoothing
Hair Coloring
Hair Fashion Coloring
High Lightening
Low Lightening
Hair Treatments
Skin Treatments
Pedicure
Manicure
All Hair and Skin related Services
Bridal makeup
Facial
Head massage
Services Providing In / Around:
Babusapalya Service Road
HRB Laout
Kammanahalli
Koramangala
BTM Layout
Horamavu Main Road
Banaswadi main Road
T C Palya Main Road
Ramamurthy Nagar
Byapanahalli
Kasturi Nagar
Kalyan Nagar
Byapanahalli
All over Bangalore (only on the basis of appointment)
Accepting Payment Modes:
Debit Card
Credit Card
Cash
PayTM
Google Pay
Phone Pay
UPI
Nirvana Package: (* GST shall be extra on all services)
10 Massage (Nirvana Price Per Massage INR 2,000/-) Package Price INR 10,000/- plus GST.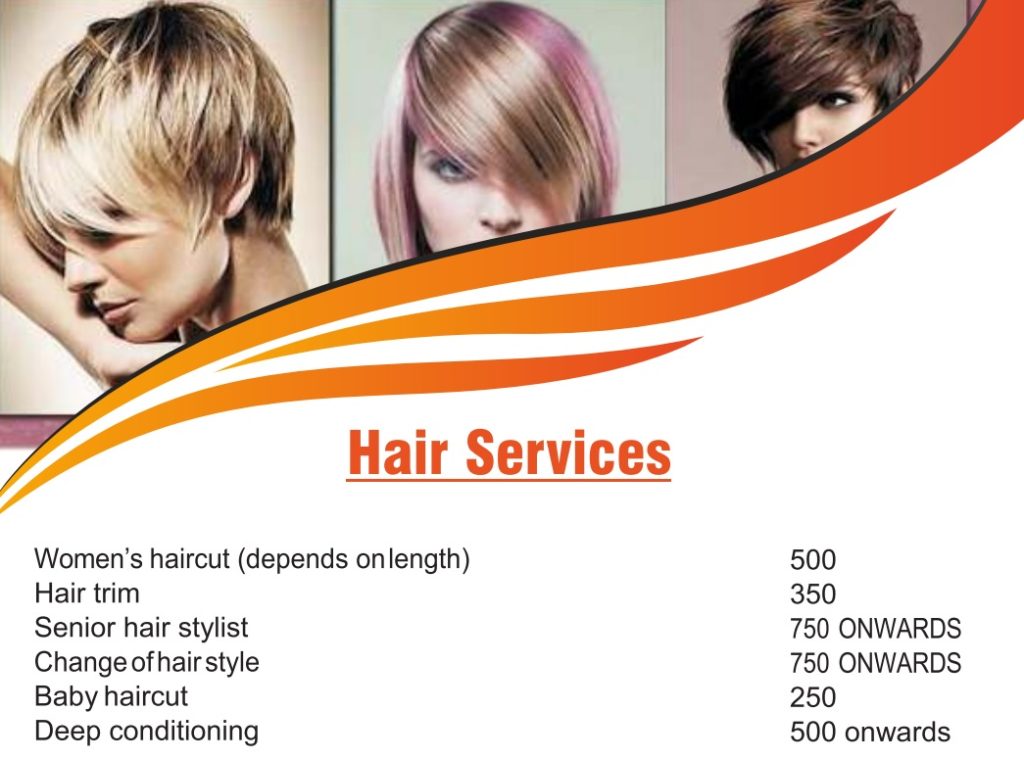 This is an intense smoothing with conditioning cream with auto – reticular polymer and in cell, nourishes and tames thick, frizzy and rebellious hair facilitating styling while enhancing Its smoothness and shine. This also includes massage, steam and wash depending on the type of hair.
Hair Spa
This is a treatment with a nourishing formula based cream of purified water a cationic agent and conditioning silicon. The procedure includes Hair Spa massage. Steam and wash leaving a manageable healthy, softlooking hair with a beautiful shine.
Henna
Short – 400
Medium – 500
Long – 600
Blow Dry
Short – 400
Medium – 450
Long – 550
Ironing – 500 Onwards
HAIR COLOUR
Global Colouring (Depends on Length) 2500 onwards
Full head highlights 2500 onwards
T- section highlights 1500 onwards
Natural Colouring ( Ammonia Free ) 2700 onwards
Root Touch Up 900/-
Short 1,500/-
Medium 2,000/
Hair Streaking (Depends on Colour)
Per Streak 350/- onwards
Colour Hair Extenction 250/- onwards
Hair Care
Rebonding 6,000/- Onwards
Hair Smoothening(X-Tenso) 5,000/-Onwards
Hair Straightning(X-Tenso) 5,000/- onwards
Kera Smoothening(X-Tenso)NEW 6000/- onwards
Perming 5,000/- Onwards
Keratin Smoothening 5,000/- Onwards
Crimping 600/- Onwards
Hot Roller 700/- Onwards
Beauty Services
Eye brows 40/-
Chin 30/-
Upperlip 30/-
Chin neck 60/-
Forehead 40/-
Side lock 40/-
Full face (excluding eye brows ) 200/-
Waxing:
Full arms 250/- Onwards
Full legs 400/- Onwards
Half arms 150/- Onwards
Half legs 250/- Onwards
Under arms 100/- Onwards
Shoulders 300/-
Front 600/- Chin neck 75/-
Back 600/- Side lock 50/-
Full body wax 2200/- Upper lips 50/-
Bikini wax 1000/- Onwards
Bikini Line wax 500/- Onwards
Bleaching
Face N Neck 400/-
Full Arms 700/-
Full Legs 1200/-
Full Front N Back 1200/-
Half Front N Back 1000/-
Full Body (including Face) 2000/-
Bleaching Men
Face 400/-
Manicure 300/-
Pedicure 400/-
Manicure
A Manicure is a beauty treatment for the finger nails, hands. It consists of filing, shaping, Treatment, Massage of the hand and Application of Polish.
Normal Manicure 300/-
Aroma Manicure 400/-
In this aroma oil and area aroma oil based cream and scrub. Great conditioning to the skin and more relaxation.
Chocolate Manicure 500/-
A Special pampering treatment starts with a warm milk sook, followed by Chocolate Sugar Scrub and finally a cocoa mask for super hydration. Cocoa is a wonderful anti-oxidant.
French manicure 600 /-
Pedicure
A pedicure is a way to improve the appearance of the feel and their nails. It is similar to manicure, Routine Pedicures can relieve back and leg pain, help circulation in the legs and feet, may help you sleep better at night.
Normal Pedicure 400/-
Aroma Pedicure 450/-
Chocolate Pedicure 600/-
Paraffin Pedicure 600/-
French Pedicure 800/-
Cut n File
Nail Polish Hands n Feet 175/-
French Nail Polishing Hands n Feet 200/-
Facials
A Facial is a procedure involving a variety of skin treatments including creams, lotions, steam, exfoliation, extraction, facial masks, peels and massage.
Clean Up 500/-
This skin care services is recommended for all skin types deep pore cleansing and gentle exfoliation with a relaxing facial massage and special masks leaves the skin refreshed and hydrated.
Fruit Facial 800/-
This Facial helps to remove blemishes and super facial pigmentation. This tightens the skin, Reduces wrinkles and improves skin complexion.
Aroma Facial 1000/-
Aroma facial are effective for the relaxation of both body and mind. This facial offers thorough cleaning by removing pollutants without depleting natural moisture content. The cream mask contains the essential oils and ideal for sensitive skin type.
Specialised facials O3+ 2500/-
This exclusive facial recharge your skin cells and improve skin texture, add shine and luster to the skin.
Pearl Facial 1200/-
The pearl creams are rich in minerals and amino-acids which helps to reduce wrinkles it acts as a natural skin whitener.
Diamond Facial 1500/-
cream are rich in vitamin E and wheat germ oil it has strong polishing effect and improves complexion.
Gold facial 1500/-
creams contain 24 carat pure Gold dust which helps in simulations of blood lymph and cell metabolism and leaves the skin glow like baby skin.
Skin-Lightening Facial 1500/-
This special formula exfoliates dead skin cells lines and wrinkles become smoother. Pigment evens out and skin looks fresh. It contains skin whitening agent made from Pure vegetable extract that safely lightens the complexion.
Normal facial 600 /-
Herbal 800/-
Boutique 800/-
Alovera 800/-
Essential Facial 800/-
Anti Tan 900/-
Rejuvina (Fruit) 800/-
Chocolate 1200/-
White Glow 1500/-
Deep pigmentone 1500/-
Acnex 1500/-
Wrinkle Lift 1800/-
Insta Fair 1500/-
O3+ Special Facial 2500 onwards
Special Services
Tattoo 500 per sq inc
Dread Lock 350 per pc
Thread Lock 100 per pc
Eye lash Extension 2500 onwards
Hair Extension (weaving) 30000 onwards
Hair Extension (glue) 20000 onwards
Piercing
Ear Piercing 300 each
Nose Piercing 450 each
Belly Piercing 500 each
Body Piercing 1000 onwards
Classes (Hair & Beauty)
Short term course 6000 onwards
Basic 15000 onwards
Diploma 35000 onwards
Advanced Diploma 45000 onwards
Master Diploma 60000 onwards
SPA AND BODY MASSAGE SERVICES
Spa services
The Word 'spa' comes from the Latin expression for health by water. Water treatments also known as Hydro Therapy is offered by many spas. The following are the various spa services which comprises of relaxation Body massages and water Therapies. Massage Therapy is one of the oldest forms of healing and is based upon the simple power of human touch. The general benefits of body massage are relaxation, promote better sleep, Relaxation of muscles, decreases stress, Improve posture, Improve skin condition, Boosts immune system, Improve blood circulations, helps digestion and enhances over all well- being. Today spa is an intrusting combination of ancient traditions and modern mechanical wonders. However The heart of the moderns spa just as Ancient Spa. Is water and the rituals that evolve around it. People go to spas for fitness, stress management ,Peace of mind, pampering, pleasure , health and wellness.
Aroma therapy Massage (1hr) with steam 1500/-
Combining massage and essential oils will assist the body to stimulate relax, re-charges and detoxify essential oils supplement the heating touch of massage therapy with wonderful aromas. The various essentials oils are lavender , Jasmine, Mint, Citrus,Dove and Eucalyplus. Back, Neck, Head and Shoulder Massage( half an hour each). Physical and mental stress most often manifests in back, neck and shoulders area. This theraphy releases the tension in muscle and gives a great relaxation. Indian head massage has been practiced for over thousand years with great benefit. In addition gives a restful sleep more power and mental clarity.
Head massage (20 min -30min) With wash 400/-onwards
Back massage (20 min -30min) 600/-
Neck, Head shoulder(20 min -30min) 500/-
Hand and Foot Massage (half an hour each)
Foot massage include leg massage and helps in reducing aches and sluggish blood flow.
Hand massage 30min – 400/-
Foot massage 30 min – 500/-
Swedish Body massage 40 min – 1200/-
Scalp massage 30min – 350/-
onwardsBody Polish (1hr) – 2500/- onwards
G-5 Vibration 45 min – 1200/-
A Body polish is a popular body treatment that exfolites and hydrates your skin, leaving it smooth and soft. This is primarily a sort of facial for the body . it should not be confused with a massage.
Back Polish 1000/-
Hands Polish 500/-
Legs Polish 700/-
Body Wrap (45min)
Body wrap is wrapping the body after applying a body mask – either nourishing or detoxifying so as to trap the body heat.the heat makes the body pores open which helps in the exchange .Body absorb whatever is applied to the skin scalp only for 20 mins. Hence we leave the mask only for 20mins.
Chocolate Wrap 1500/-
Mud Wrap 1500/-
Body Massage + Body Polish 2000/-
Body Massage + Body Wrap 2000/-
Additional Steam 300/-
Experiences:
We have more than 5 years experienced staffs who serve the customers according to their requirements and needs.
Satisfied Customers:
More than 1,00,000 numbers of delighted customers.
What is timing for your Spa and Unisex Salon?
Everyday – 10:00AM to 9:00PM
How do you rate the interview with Internet AdMedia?
Good.