Donald Trump Threatens India For Malaria Drug Hydroxychloroquine and said There May Be Retaliation
Donald Trump Threatens India For Malaria Drug Hydroxychloroquine and said There May Be Retaliation
Nowadays Coronavirus patients are increasing with very high speed and the entire countries from world is under pressure to protect and help their citizens. We can't miss the US President Donald Trump, he is also trying the same. But Monday knowingly or unknowingly, somehow he used a word while demanding for Hydroxychloroquine from India for his US citizens. Donald Trump threatens India for malaria drug Hydroxychloroquine which helps to speed the recovery of Coronavirus patients.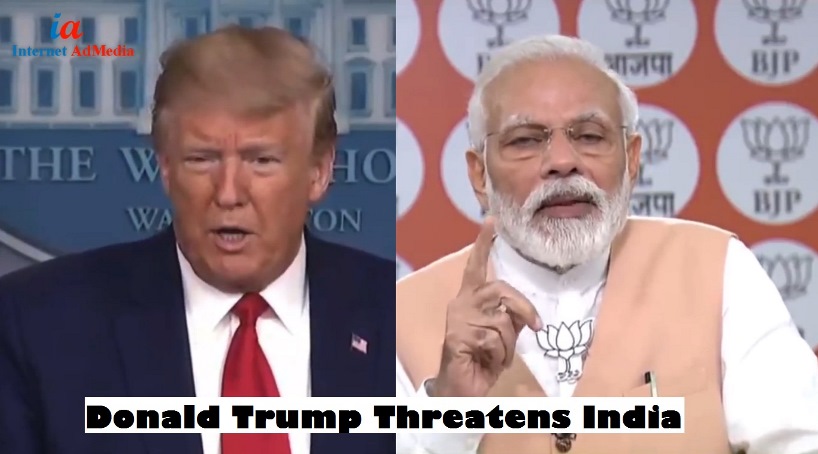 "I spoke to him (PM Modi), Sunday morning & I said we appreciate it that you are allowing our supply (of Hydroxychloroquine) to come out, if he doesn't allow it to come out, that would be okay, but of course, there may be retaliation, …." said US President Donald Trump
Here is the video of @realDonaldTrump's daily briefing 4/6/2020 about India's @Modi releasing Hydroxychloroquine for America pic.twitter.com/xkbljC56Pf

— Zee Bhaiyah (@Zee_HumHai) April 6, 2020
"Never in my decades of experience in world affairs have I heard a Head of State or Government openly threatening another like this. What makes Indian hydroxychloroquine "our supply", Mr President?" Shashi Tharoor tweeted.
Never in my decades of experience in world affairs have I heard a Head of State or Govt openly threatening another like this. What makes Indian hydroxychloroquine "our supply", Mr President? It only becomes your supply when India decides to sell it to you. @USAndIndia https://t.co/zvSPEysTNf

— Shashi Tharoor (@ShashiTharoor) April 7, 2020