Coronavirus New Cases in India Latest Updates | How to Keep Yourself Safe from Coronavirus
Coronavirus New Cases in India Latest Updates | How to Keep Yourself Safe from Coronavirus
Nowadays almost the whole world is trying to keep distance from Coronavirus. Globally coronavirus death toll surpasses 3,000 and another 90,000 people have been tested positive for the virus and spread to more than 70 countries, according to sources. In India first three cases of coronavirus was found in Kerala and two new cases have been found in New Delhi and Telangana. So upto date total five cases have been found in India.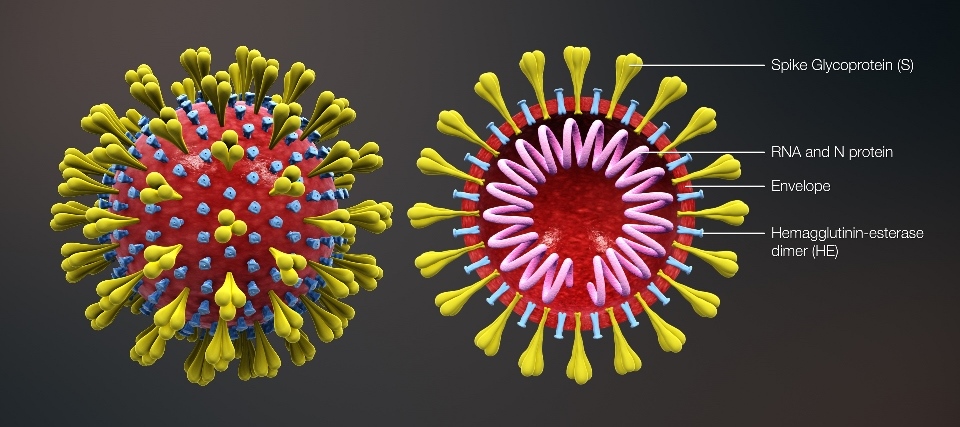 The WHO has already named the illness COVID-19, reffering to its origin late last year and the coronavirus that causes it. "In the last 24 hours there were almost nine times more COVID-19 cases reported outside China than inside China," WHO chief Tedros Adhanom Ghebreyesus said. According to SOS International, "Since late December there have been an increasing number of cases of viral pneumonia caused by infection with the new coronavirus. The situation is constantly developing and the SOS International alarm centre has registered close to 200 cases related to COVID-19 at this point in time." Local experts are currently expecting the epidemic to end in April, according to SOS International's local Service Office in China.
New Confirmed cases per date (WHO definition).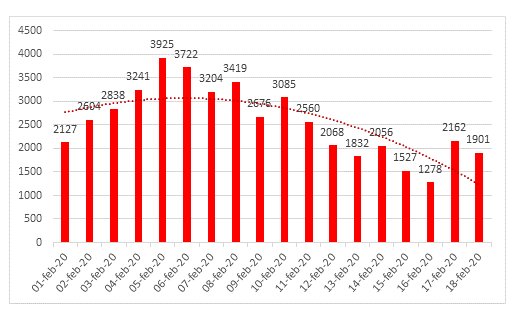 Coronavirus classification:
Unranked: Virus
Realm: Riboviria
Phylum: incertae sedis
Order: Nidovirales
Family: Coronaviridae
How to keep yourself safe from coronavirus:
You always try to keep your hands clean.
You always try to maintain at least 6 feet distance from sick people.
Whenever you go outside try to use Coronavirus special mask to get protected from Coronavirus. You can get this special mask from your nearest medical stores easily. It may be little bit costlier than normal mask but definitely not than your life.
You always try to stock up on home supplies, medicine and some essential resources.
1. Don't listen to crazy stuff online. Get the facts about how to prevent & treat #Coronavirushttps://t.co/pOv9tGyE67

2. Don't just show up at ER call your doctor or hospital before you go

3. Employers, don't force sick people to come in to work pic.twitter.com/Yf2qpbtaPv

— Marco Rubio (@marcorubio) March 2, 2020
Air India Official latest updates.
Air India official: All crew members of February 25 Vienna-Delhi flight have been asked to stay in isolation at their respective homes for 14 days. A male passenger, who travelled from Vienna to Delhi by this flight, was found to be infected with #Coronavirus pic.twitter.com/zs4Q5frA3d

— ANI (@ANI) March 2, 2020