Navashakthi Nethralaya (Super Speciality Eye Hospital)
Navashakthi Nethralaya (Super Speciality Eye Hospital)

In search of the Best Eye Specialist Hospital in Bangalore, Internet Admedia reached to a Hospital on Outer Ring Road, HBR Layout, Bangalore which provides treatment for all eye diseases under one roof. That Hospital is known as "Navashakthi Nethralaya". Navashakthi Nethralaya is a world-class super specialty eye hospital equipped with the latest technology and designed to deliver quality, clean, modern, efficient eye care to patients with state of art technology operated by highly experienced doctors from premier institute like AIIMS, New Delhi. The Medical Director of that Eye Hospital is Dr. Elankumaran P. Navashakthi Nethralaya was first etablished in Indira Nagar, Double Road, Bangalore with a team of specialized and highly experienced Doctors and now it has shifted to a new building at Outer Ring Road, HBR Layout, Bangalore. You can read all the details about the hospital as given below; which was shared by the Medical Director in an interview with Internet Admedia.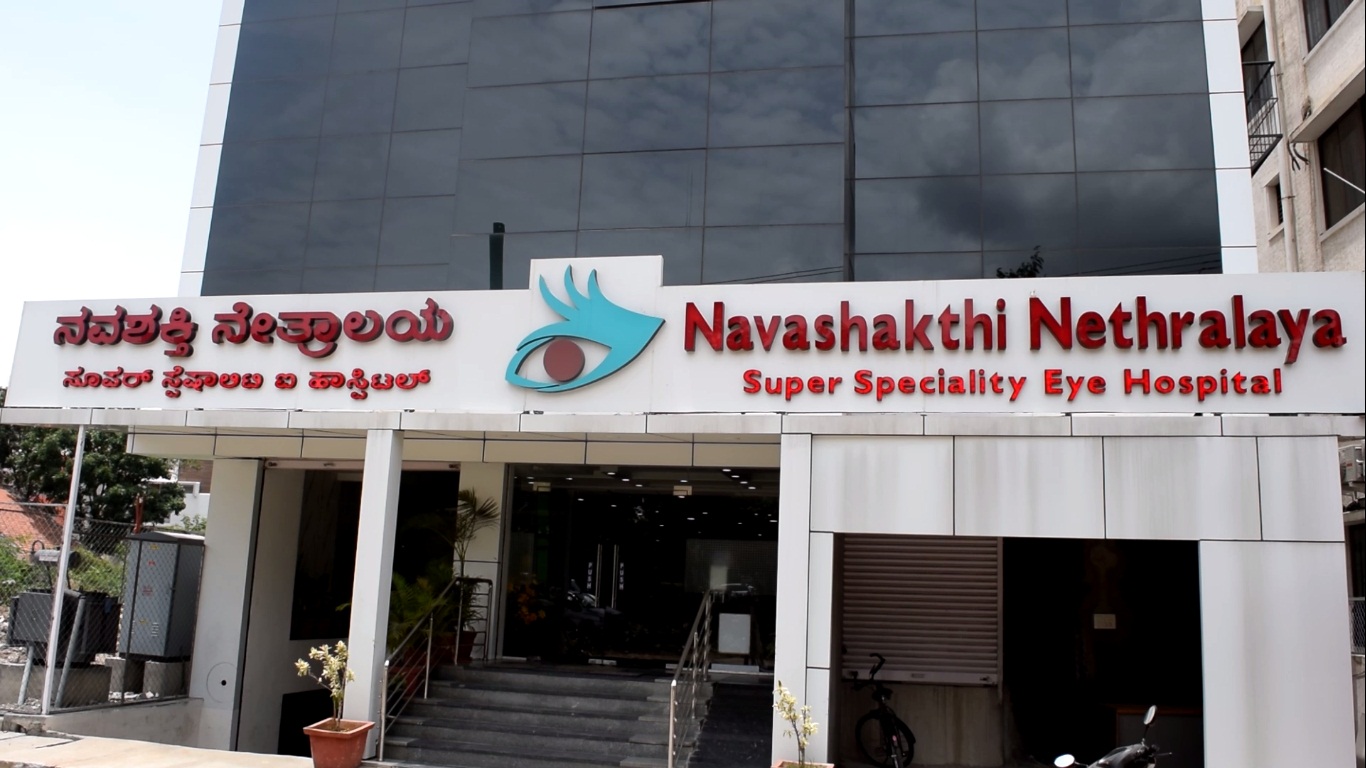 Medical Director's Full Name:
Dr. Elankumaran P.
Dr. Elankumaran.P started his career as an ophthalmic surgeon after completing his MD from the premier All India Institute of Medical Sciences (AIIMS, New Delhi) in 2001. He specialized in Cornea transplant & Refractive surgery (LASIK) from the same institute.
He started working at various eye hospitals & Columbia Asia Hospital in Bangalore as a consultant ophthalmologist specializing in MICS, Refractive surgeries and corneal transplants. Within a short span, he has earned a reputation of one of the best phaco, refractive surgeons in the country. A prolific surgeon, teacher and a researcher, he is regularly invited at national & international level as a guest speaker. He has pioneered his work in different techniques of phacoemulsification and corneal transplantation publications to his credit.
Harbouring entrepreneurial ambitions, he decided to start an eye hospital where comprehensive and quality eye care of global standards is being disseminated to the Society under one roof.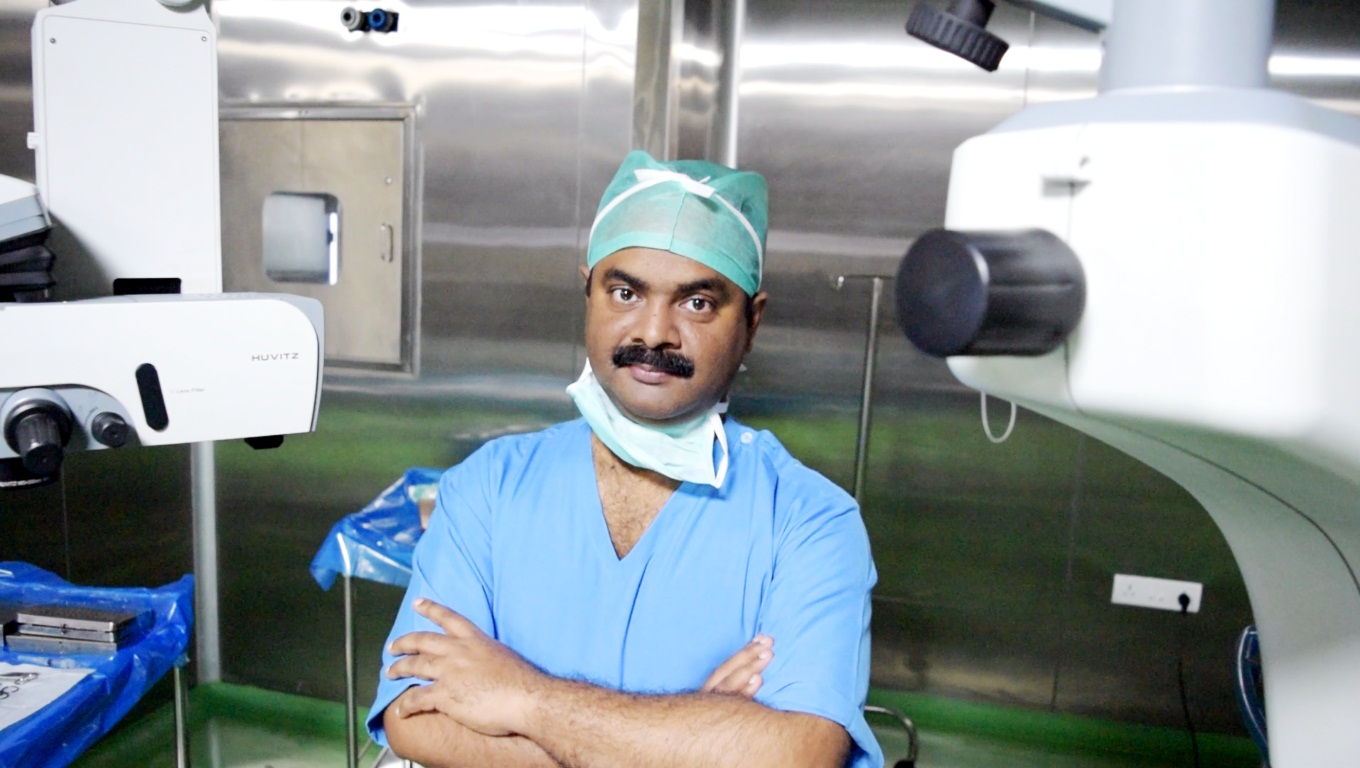 He started Navashakthi Nethralaya as a Single room Clinic in 2004. Within a few years of its inception, Navashakthi Nethralaya has become an icon of dynamic progress in the field of Ophthalmology. The hospital has the most sophisticated equipment and facilities offering state-of-the-art technology provided by renowned doctors with great technical expertise to treat various eye disorders. After moving to the new facility in 2016, Navashakthi Nethralaya is a state of art, high tech Eye Hospital offering comprehensive Eye Care facilities under one roof in Bangalore, India
Hospital Location:
Navashakthi Nethralaya
1803, Ring Road, 5th Block, 1st Stage, HBR Layout, Near Nagawara Flyover, Bengaluru, Karnataka 560043
Map:

Hot Line Number:
+91-9945039669
Land Line Number:
+91-80-25445004
Contact Number:
+91-9341961202
E-mail:
navashakthinethralaya@gmail.com
Website:
www.navashakthinethralaya.com
www.drelankumaran.com
Facebook:
www.facebook.com/navashakthinethralaya
How is your hospital the best in Bangalore?
Sophisticated Equipments – Experienced Doctors
We strongly believe that eye care, to be truly effective, is all about harnessing state-of-the-art technology to be operated by the deft hands of experts. Our commitment to make use of the latest technology has made technology acquisition and upgradation a continuous process. We have taken pains to handpick talent from premier institutes to deliver maximum benefit from these equipments.
Patient Centric approach – Navashakthi Nethralaya is specifically designed for the needs of patients and built for maximum comfort and efficiency. Patients benefit from advanced medical diagnostics, treatment and the personal care that only comes in facilities where the focus is on each patient.
We sincerely believe the patient is the most important asset of our hospital and at the heart of all our efforts to promote or restore eye health. We strive to live up to the expectations of its patients.
Patient feedback questionnaires have provided us with an appreciation of how important it is to see our hospital from a patient's perspective, this ensures patient empowerment.
Electronic maintenance of records
Seamless transfer of information is ensured by diligent documentation and monitoring of electronic medical records in the HIS (Hospital information System). Strategically located LED TVs displays the waiting list, the patient flow and the approximate waiting time for his/her appointment with the specialist. It also ensures patients access to audio-visuals of various eye disorders. This helps us in seamless and swift Patient flow, which results in reduced patient waiting times.
We are in the process of developing a state-of -the -art Computer Vision Clinic to detect and treat Computer Vision Syndrome.
Affordable prices
Navashakthi Nethralaya provides excellent care at affordable prices. Our transparent rate structure for procedures allows patients to know in advance how much their care will cost. There are no hidden or extra charges.
We hold our core values – Patient centric approach, integrity, teamwork, ownership & innovation very close to our heart and strive to maximize patient satisfaction.
Excellence in delivery of services is a hospital-wide initiative, having its roots in patient & their family satisfaction. We delight our patients through continuous quality improvement and upgrading our knowledge, skills and implementation of Quality Management Systems. Quality is thus everyone's responsibility and commitment.
We are looking forward to continuing progress in years to come.
Specialist In:


Providing Services In:
All over the Bangalore.
Services / Products Keys:
– Eye specialist hospital
– Super eye specialist hospital
– Eye specialist doctor
– Super eye specialist hospital
Experiences:
Navashakthi Nethralaya is having more than 15 years of experienced specialist doctors.
Payment Options:
Accepting
– Cash
– Net Banking
– All type of Debit / Credit Cards.
Number of Satisfied Patients:
More than 25,000 numbers of satisfied patients.
Achievements:
More than 25,000 numbers of satisfied patients.
Mission:
Excellent, Affordable Eye care for everyone in a clean & friendly environment with a Patient Centric Approach.
Vision:
To be the best eye care Hospital which provides every patient with the world-class care, exceptional service and compassion we would want for our loved ones.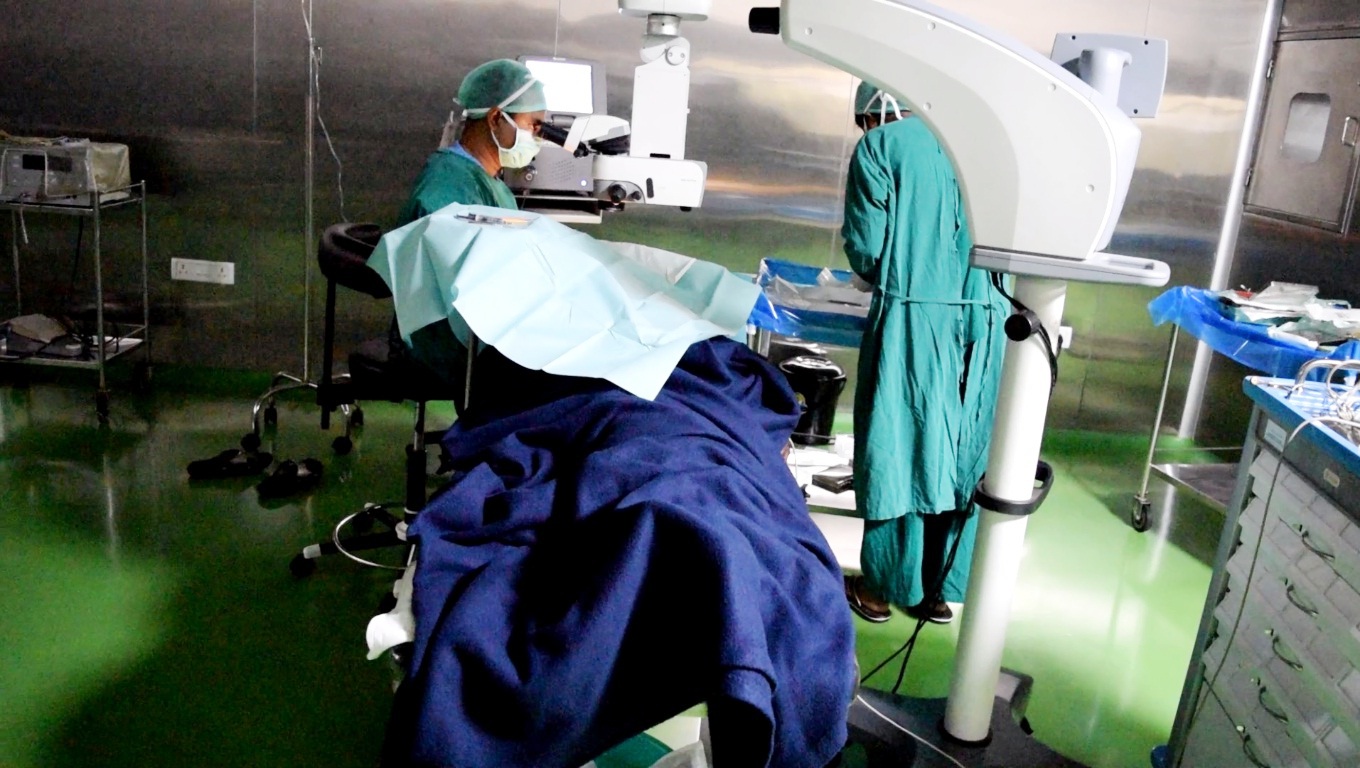 Best moments of your life?
When we see satisfaction in my patients eyes.
What is timing for your Hospital?
Monday to Saturday – 9:00AM to 8:00PM
Sunday – 9:00AM to 12:00PM
How do you rate the interview with Internet Admedia?
Good.