Hi Fashion | A Family Shop | Best Fashion Showroom in Bangalore

In search of the Best Fashion Showrooms in Bangalore, Internet Admedia reached to a Fashion Showroom in Devansandra main road, K R Puram, Bangalore and that Fashion Showroom is known as "Hi Fashion". The Owner and CEO of that Fashion Showroom is Mr. Paras Khatri. Hi Fashion was first established in 2002 in Devansandra main road, K R Puram, Bangalore and now expanded with 2 more branches in Bangalore. You can read all facts about the showroom as given below; which was shared by the owner in face to face interview with Internet Admedia.

Owner's Full Name:
Mr. Paras Khatri
Hot Line Number:
080-25611571
Contact Numbers:
+91-9448160770
Showroom Location:
Headquator Showroom
Hi Fashion
#57, Devasandra Main Road, K R Puram, Bangalore – 560036
Branch Showrooms:
# Ramamurthy Nagar Main Road, Bangalore – 560016
# 481, R C Building, K R Road, Hoskote Town,
Bangalore Rural District – 562114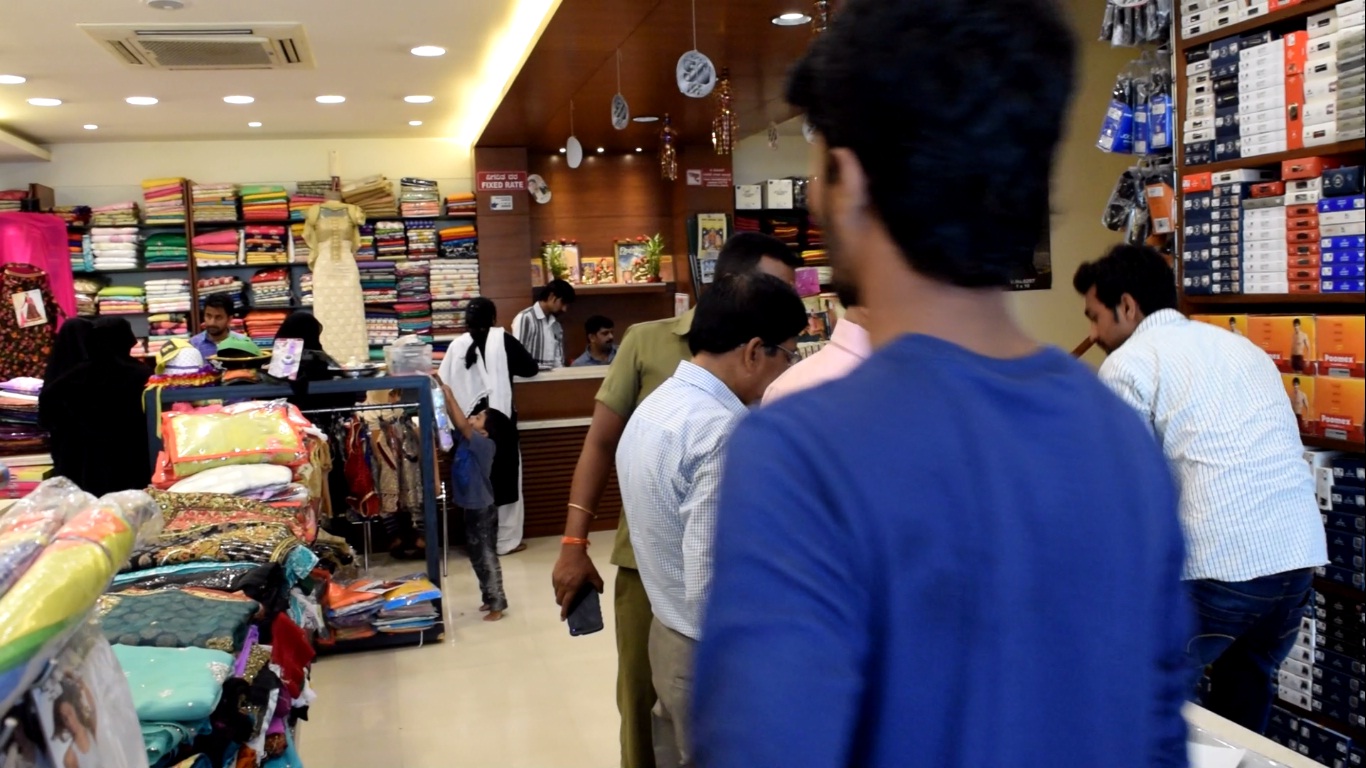 Why is your showroom the best in Bangalore?
– Qualitative products and services
– Available A to Z types of fashion items
– Most reasonable price
Specialist In:
– Ladies Kurtis
– Churidar Readymade and Materials
– Cotton and Silk Leggings
– Ladies Nighties
– Kids Clothings
– Girls T-Shirts
– Track Pants
– Formal Pants
– Denims
– T-Shirts
– Casual Shirts
– Formal Shirts
– Hoodies
– Western Tops
– Polo Neck T-Shirts
– 3/4 Casual Pants
– Accessories
– etc.
Number of satisfied customers:
– More than Thousads of customers
Number of Employes:
– 60 Nos.
Vision Statement:
To provide the qualitative fashion items in the best prices.
Best moments of your professional life?
When I see satisfaction in my customers.
What is timing for your Fashion Showroom?
Everyday – 09:00 AM to 09:30 PM
How do you rate the interview with Internet Admedia?
Good.