Mega Millions Results: World Record $1.6 Billion Prize expected for the next drawing on October 23, 2018 | World's Biggest Lottery Jackpot Record
Mega Millions Results: World Record $1.6 Billion Prize expected for the next drawing on October 23, 2018 | World's Biggest Lottery Jackpot Record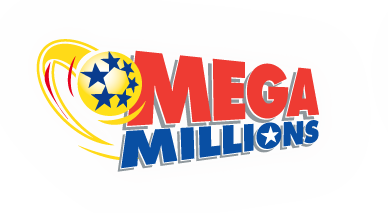 Hey! If you are dreaming to become a Billionaire in few next days after buying Mega Millions lottery tickets, then just wait for the next Mega Millions Results, drawing on October 23, 2018. Luckily nobody won the Mega Millions jackpot on Friday 19/10/2019 because it were supposed to make WORLD RECORD of Jackpot Prize $1.6 Billion after the $1.59 billion Powerball jackpot drawn in 2016. The previous record for a Mega Millions Jackpot was $656 million in 2012. Mega Millions began on August 31, 1996 as the Big Game. The first drawing took place on September 6, 1996, with six states participating: Georgia, Illinois, Maryland, Massachusetts, Michigan and Virginia. The given below is a list of the ten largest Mega Millions jackpots awarded to date; as of the October 19, 2018, drawing, the jackpot is still rolling with an estimated world record $1.6 billion prize expected for the next drawing on October 23, 2018.
Rank
Amount
Date
Number of
Winning Tickets
States With Winning Tickets
1
$656 million
3/30/2012
3
Kansas, Illinois, Maryland
2
$648 million
12/17/2013
2
California, Georgia
3
$543 million
7/24/2018
1
California
4
$536 million
7/8/2016
1
Indiana
5
$533 million
3/30/2018
1
New Jersey
6
$451 million
1/5/2018
1
Florida
7
$414 million
3/18/2014
2
Florida, Maryland
8
$393 million
8/11/2017
1
Illinois
9
$390 million
3/6/2007
2
Georgia, New Jersey
10
$380 million
1/4/2011
2
Idaho, Washington
The Mega Millions tickets are $2 and are sold in 44 states, Washington, D.C., and the U.S. Virgin Islands. Drawings are held at 11 p.m. on Tuesdays and Fridays. The Mega Millions jackpot roll that had already made history has now reached a new world record because of no jackpot winner in Friday 19/10/2019 night's drawing, the jackpot for the next drawing on Tuesday, October 23rd 2018 carries an estimated annuity value of $1.6 billion – all time world record. In this jackpot, the estimated cash option is nearly $905 million.

Jackpot surpasses previous mark held by January 2016 Powerball drawing.
"If you're not a US resident, can you play #MegaMillions for Tuesday's largest-ever $1.6 BILLION #jackpot?" Mega Millions US tweeted.
If you're not a US resident, can you play #MegaMillions for Tuesday's largest-ever $1.6 BILLION #jackpot? For many countries, the answer is YES! See this page for details: https://t.co/iWLjgKEVlo pic.twitter.com/A6FfypEc4Y

— Mega Millions (@MegaMillionsUS) October 20, 2018
No one won Friday's drawing, pushing the jackpot from $1 billion to $1.6 billion. However, on Friday night with no ticket matching all six numbers drawn — 15, 23, 53, 65, 70 and Mega Ball 7 — the grand prize now swells to $1.6 billion.
View Mega Millions draw videos

The $1.6 Billion Mega Millions Jackpot Now Largest in Lottery History of the World.
Here are the most important things for Mega Millions jackpot winners need to know as to do list:
– Keep the ticket 100% safe.
– Sign the winning lottery ticket.
– Choose how you would like your winnings like: lump-sum or in payments.
– Never share the news outside of your immediate family members.
– Consult your financial professional legal team or lottery lawyer or tax advisers.
The odds of winning the Mega Millions are about 1 in 302 million.