Bharathiya Crafts Mela (Exhibition Cum Sale)

In search of the Best Handloom and Handicrafts Exhibitions in Bangalore, Internet Admedia reached to a Handloom and Handicrafts Exhibition in Malleshpalya, Bangalore which is serving the customers since few many years and that Handloom and Handicrafts Exhibition is known as "Bharathiya Crafts Mela". The Organisers of that Exhibition are Mr. V Krishna Murthy and Mr. T V Sudarshan who have authentic knowledge about the Handloom and Handicraft Products and in organising the exhibitions in professional way. You can read all facts about the Exhibition as given below, which is self explanatory. (Answered by the Organisers to Internet Admedia)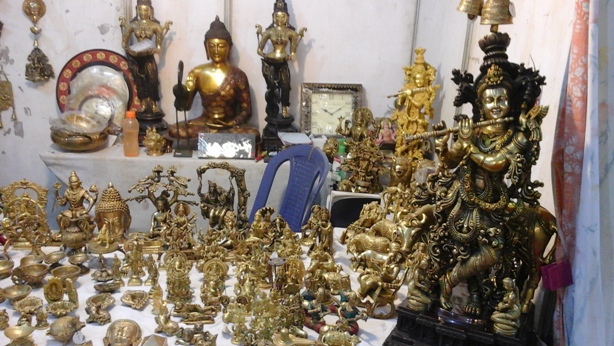 Organisers's Contact Numbers:
+91-9620084788
+91-7411666212
E-mail:
hrish.spicy@gmail.com
tvsudarsanan@yahoo.com
Exhibition Location:
Bharathiya Crafts Mela
#5th Main, 10th Cross, Sri. Mahayogi Vemanna Road,
Near Sri Chaithnya Techno School, Malleshpalya, C. V. Raman Nagar,
Bangalore – 560075
Exhibition Date:
– 14th November 2014 to 08th December 2014
Upcoming Exhibition Location:
– Good Joints in Bangalore (For any queries please contact @ 9620084788 / 7411666212
Why is your Exhibition the best in Bangalore?
– We are quality conscious organisers.
Specialized In:
– Offering Good and Qualitative Products at affordable prices.
In Bharathiya Crafts Mela, Customers can find the following products:
1. Mysore inlaid Frames, Brass Antique Statues
2. Wooden hand carved Statues
3. Oil Paint Paintings, Photo Frames and other paintings
4. Wrought Iron Furnitures
5. Bengal Dryflower, Artificial flower plants, Agra Marble Artifacts
6. North East Bamboo Artifacts and Furnitures
7. West Bengal Terracotta Artifacts / Jaipur Terracotta Artifacts / Lak Bangles
8. Hyderabad Pearls, Antique Jewellery
9. Channapattana Toys
10. Saranpur Gift Items / Furnitures
11. 1gm Gold / 5 metal Jewellery
12. Shanthikethan Bag / Leather Bags
13. Bodhai Carpets, Jute Bags
14. Jaipur Bedsheets, Curtains & Sofa backs
15. Bengal / Ilkal / Hyderabad / Jaipur / Gadwal Traditional Sarees
16. Lucknowi Chikan Dress Materials / Sarees
17. Kashmiri Dresses & Scarfs
18. Delhi / Mumbai / Rajasthan Dresses
19. Handloom / Cotton Silk Kurtis
19a. Andhrapradesh Crotia Products
20. Banaras / Dupion Silk Materials
21. Vegetable dyed Children Dresses
22. Delhi Night Dress
23. Mozadi Footwear (Traditional Jaipur Footwear)
24. Jute Footwear and Fancy Footwear
25. Meerut Khadi Shirt & Kurthas
26. Socks / Innerwear
27. Belt & Vallets
28. & Hundreds of colourfull products at one roof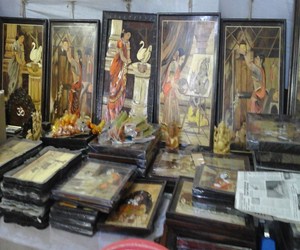 Experience:
– Getting platform to artisans to sell their products at the right place at the right time to the right customers.
Satisfied Customers:
– "N" Numbers
Achievements:
– Trying to serve the artisans and customers.
Aim of Business Life:
– To keep artisans happy.
Best moments of your business life?
– Still finding
What is timing for your Exhibition?
Everyday – 10:30AM to 9:30PM
How do you rate the interview with Internet Admedia?
– Satisfactory.