A. K. Karnataka Automobiles (Car Repairing, Tinkering, Painting, Electrician Works, Modified & Washing)
A. K. Karnataka Automobiles (Car Repairing, Tinkering, Painting, Electrician Works, Modified & Washing)

In search of the Best Car Service Station in Bangalore, Internet Admedia reached to a Car Service Station in T C Palya Main Road, Ramamurthy Nagar, Bangalore which is satisfying the customers since 21 years and that Car Service Station is known as "A. K. Karnataka Automobiles". The owner of that Car Service Station is Mr. Salauddin Ayubbi who has completed M-Tech in Automobiles Engineering. You can read all facts about the Car Service Station and professional life of the owner as given below, which was asked in face to face interview with him by Internet Admedia.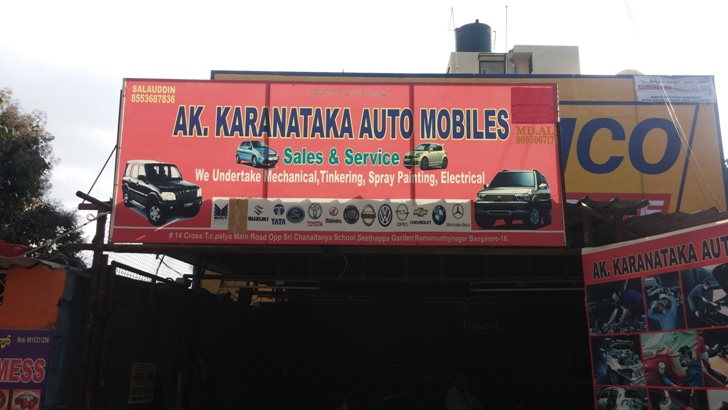 Owner's Full Name:
Mr. Salauddin Ayubbi
Hot Line Number:
+91-8553687836
Contact Number:
+91-9066285006
E-mail:
nk_1245@yahoo.com
Car Service Location:
A. K. Karnataka Automobiles
# 14th Cross, T C Palya Main Road, Oppt. Sri Chanaitanya School, Ramamurthy Nagar, Bangalore – 560016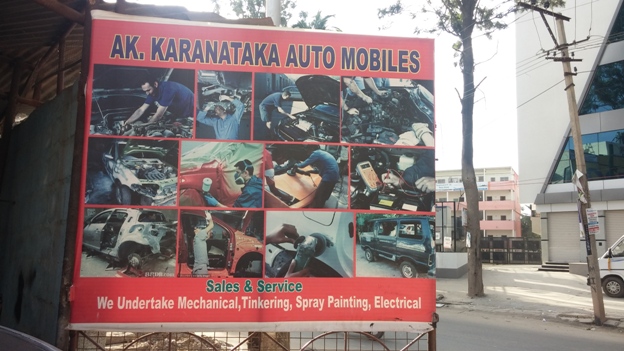 Why is your Car Service Station the best in Bangalore?
We feel we are also one of the best because we have latest equipments, painting booth, specialised techicians. We have started Car mechanical works from the age of 7 years old with continuity of Education which has made us to solve all types of problems related to any cars within moments. We are unique and we provide international standards of car services for all kinds of Indian and Imported cars. We do all types of works related to hand gares (like: FIAT, Ambazeder, Vinger, etc.) to automatic gares.
We pick the car from customers's home/office and after compeletion of the works we deliver to the destination place.
Specialist In:
– Mechanical
– Tinkering
– Painting
– Electrician Works
– Car Modifications
– Services for all Indian and Imported Vehicles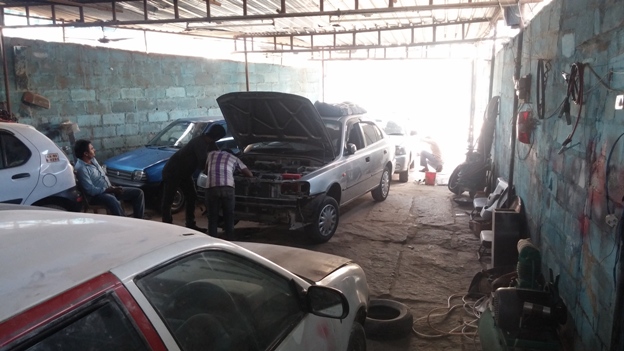 Experiences:
The owner has more than 21 years experience in India and Abroad in the field of all types of Car Services.
Satisfied Customers:
More than 8,795 numbers of satisfied customers.
Achievements:
More than 8,795 numbers of satisfied customers.
Aim of your Business Life:
Undertaking all kinds of 4 Wheelers, Tinkering, Painting, A/C & Mechanical Works, etc.
Best moments of your professional life?
When I see satisfied customers coming back to our Workshop.
What is timing for your Car Service Station?
Workshop – Monday to Saturday – 9:30AM to 9:30PM
Car Washing – Monday to Saturday – 7:00AM to 7:00PM
Sunday – 10:00AM to 2:00PM (Workshop & Car Washing)
How do you rate the interview with Internet Admedia?
Good.