Prakash Ceramics Dealer in Whitefield, Marathahalli Bangalore – Total Solution for your Floor and Bath
Prakash Ceramics Dealer in Whitefield, Marathahalli Bangalore – Total Solution for your Floor and Bath
In search of the Best Wholesale and Retail Dealer in Ceramics, Sanitaryware, Bathroom Fittings, Plumbing in Bangalore, Internet AdMedia reached to a ceramicshowroom in Ramagondanahalli, Whitefield, Bangalore which is satisfying the customers according to their needs. That Showroom is known as "Prakash Ceramics". The owner and founder of that showroom is Mr. Prem Ram (Prakash). You can read all the details about the Showroom as given below; which was shared by the Owner in an interview with Internet AdMedia.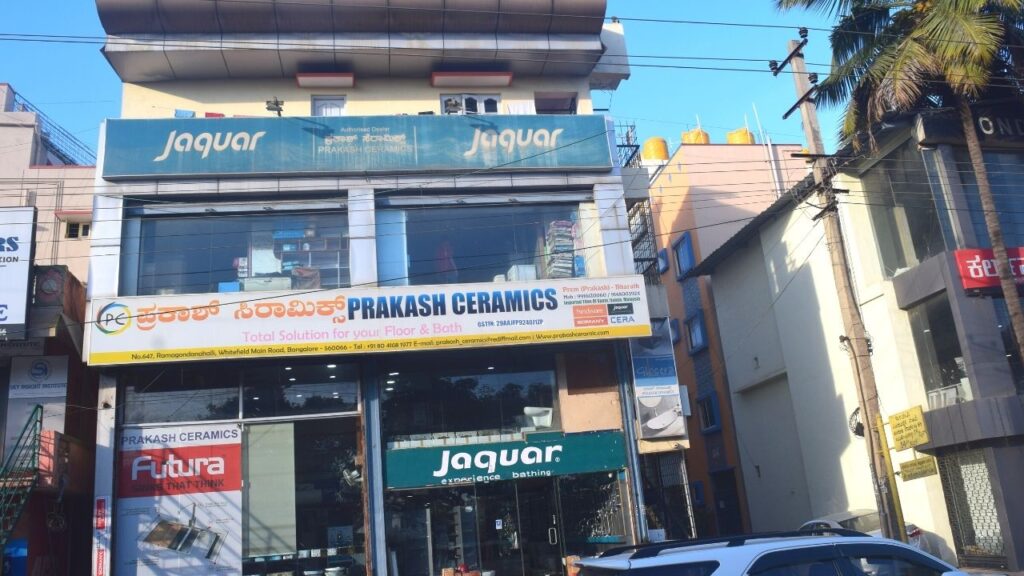 Prakash Ceramics is a wholesale and retail dealer in all types of ceramics like: sanitaryware, cp fittings, bathroom accessories, Kitchen Sinks etc.
Owner Name:
Prem Ram (Prakash)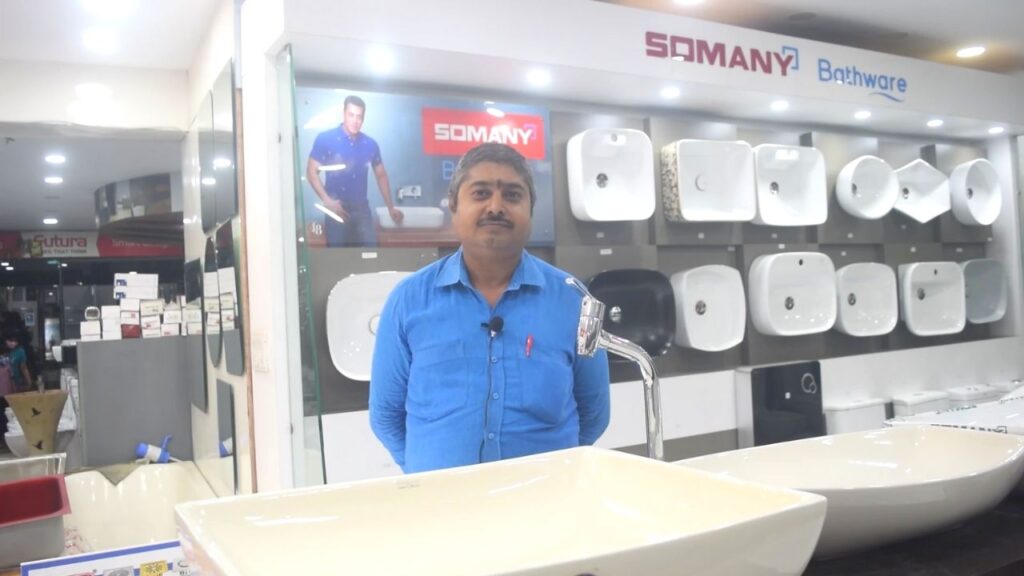 Mr. Prem Ram (Prakash) is having more than 27 years in the field of Ceramics business.
Showroom Location:
No.647, Ramagondanahalli, Whitefield Main Road, Bangalore – 560066
Land Mark:
Opposite Tansi Honda Showroom Ramagondanahalli
Opposite BBMP Office Ramagondanahalli
Hot Line Number:
+91-9916120060
Contact Numbers:
+91-9148003924
E-mail:
prakash_ceramics@rediffmail.com
Website:
www.prakashceramics.com
Google Map:
Specialist in:
Sanitarywares
CP Fittings
Bathtubs / Jakkusi
Kitchen Sink
Bathroom mirrors
Bathroom Vanity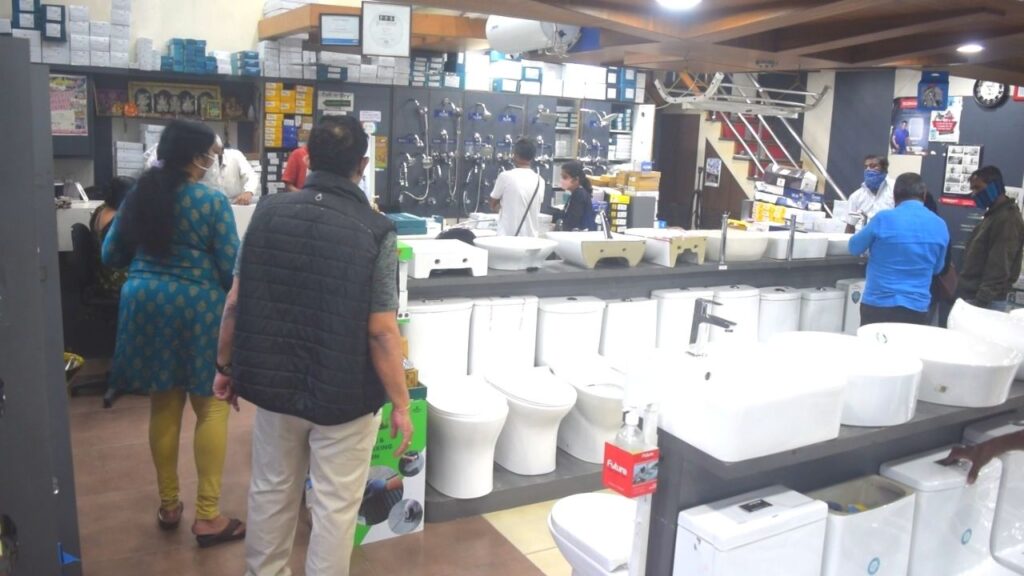 Available Brands:
Jaquar
Cera
Parryware
Hindware
Geberit Alpha (Concealed Tanks)
Somany
Futura (Kitchen Sink)
Quartz Sinks
How is your showroom the best in Bangalore?
We deal with branded items, we put our best efforts to satisfy ours customers with their requirement by providing them the best materials at the best price.
Sanitaryware and CP Fittings of major brands are available.
We are customer friendly in terms of advise, service.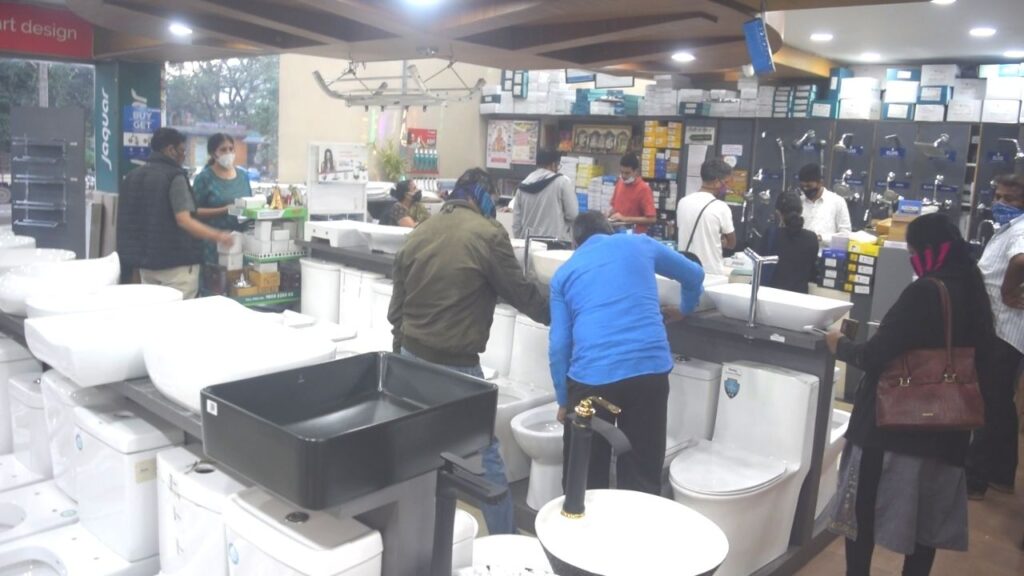 Mode of Payments:
– Cash
– Debit Card / Credit Card
– Digitalized payment
What is timing for your Showroom?
Monday to Sunday – 08:30AM to 8:00PM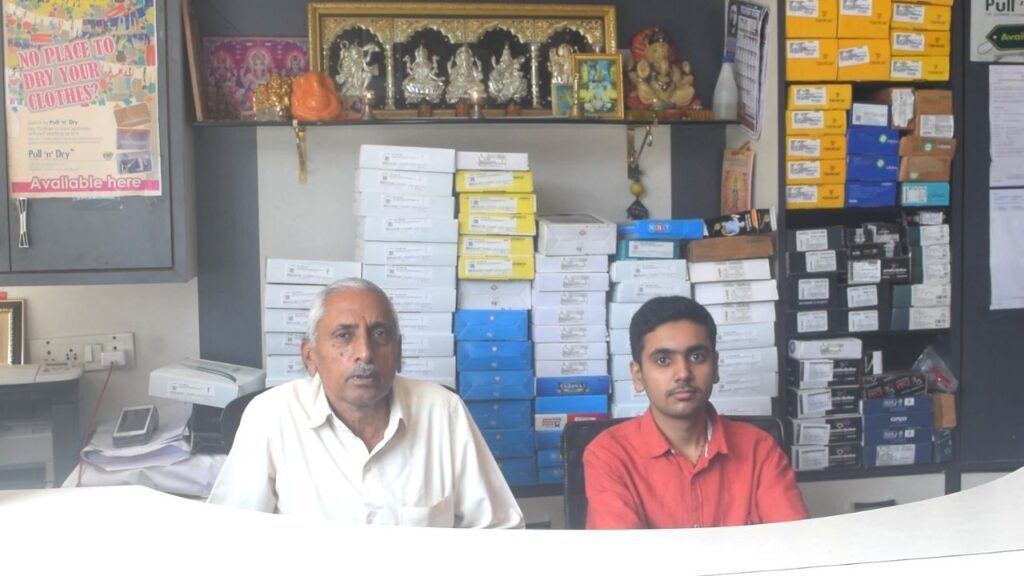 The Prakash Ceramics is serving as:
jaquar dealers in whitefield
jaquar dealers in marathahalli
hindware sanitaryware dealer in whitefield
hindware sanitaryware dealer in marathahalli
cera dealer in whitefield
cera dealer in marathahalli
somany dealer in whitefield
somany dealer in marathahalli
bathtub dealer in whitefield
bathtub dealer in marathahalli
bathroom fittings dealer in whitefield
bathroom fittings dealer in marathahalli
designer wash basin dealer in whitefield
designer wash basin dealer in marathahalli
bathroom mirrors dealer in whitefield
bathroom mirrors dealer in marathahalli
kitchen sink dealer in whitefield
kitchen sink dealer in marathahalli
bathroom vanity dealer in whitefield
bathroom vanity dealer in marathahalli
bathroom accessories dealer in whitefield
bathroom accessories dealer in marathahalli
glass partition dealer in whitefield
glass partition dealer in marathahalli
parryware dealer in whitefield
parryware dealers in marathahalli
futura kitchen sink dealer in whitefield
futura kitchen sink dealer in marathahalli
franke kitchen sink dealer in whitefield
franke kitchen sink dealer in marathahalli
bathroom shower dealer in whitefield
bathroom shower dealer in marathahalli
cloth hanger dealer in whitefield
cloth hanger dealer in marathahalli
sanitaryware dealer in whitefield
sanitaryware dealer in marathahalli
and many more.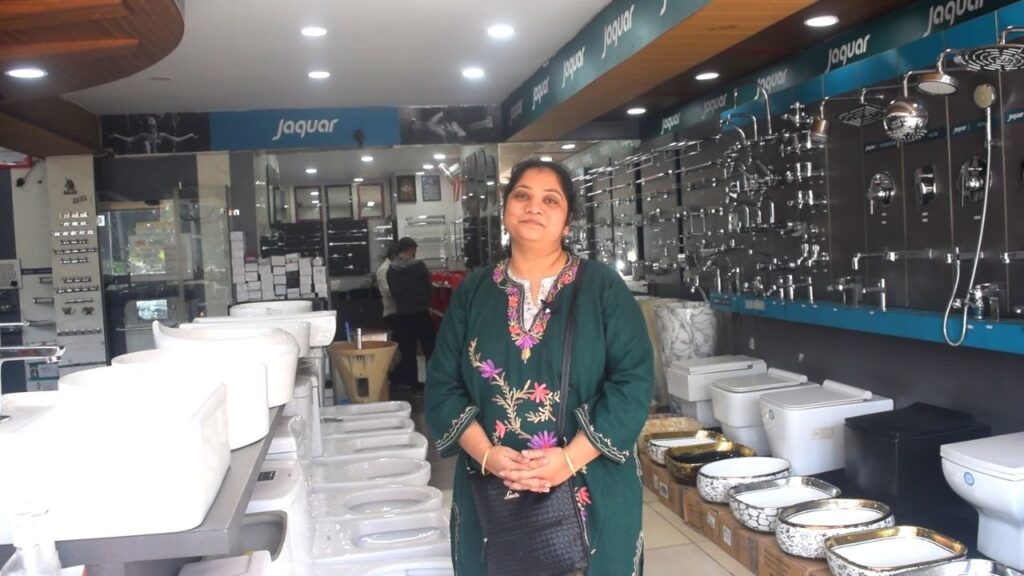 How do you rate the interview with Internet AdMedia?
Good.