BuildMart India (Top Wholesale and Retail Dealer in Sanitaryware, Bathroom Fittings, Tiles, Plumbings and Water Purifiers)
BuildMart India (Top Wholesale and Retail Dealer in Sanitaryware, Bathroom Fittings, Tiles, Plumbings and Water Purifiers)


In search of the Best Wholesale and Retail Dealer in in Sanitaryware – Parryware, Bathroom Fittings – Parryware, Jaquar, ESS ESS, Tile, Plumbing, Water Purifiers – Aquaguard in Bangalore, Internet AdMedia reached to a showroom of Bathroom Fittings on Outer Ring Road, Banaswadi, Near Ramamurthy Nagar Signal, Bangalore which is satisfying the customers according to their needs since 15 years. That Showroom is known as "BuildMart India". The owner and founder of that showroom is Mr. Abhishek Kejriwal. You can read all the details about the Showroom as given below; which was shared by the Owner in an interview with Internet AdMedia.
Website:
www.buildmartindia.co.in

BuildMart India is a wholesale and retail outlet dealing in all the ranges of Parryware products and ESS ESS. BuildMart India is having a showroom of 2000 Sq. ft. and godown space about 7000 Sq. ft. with more than 25 highly trained staffs in their specialization. They supply materials to about 300 retailers in and around Bangalore and also supply materials to renouned Builders like: Prestige, Sobha, DX-Max, Definer, NCC, etc.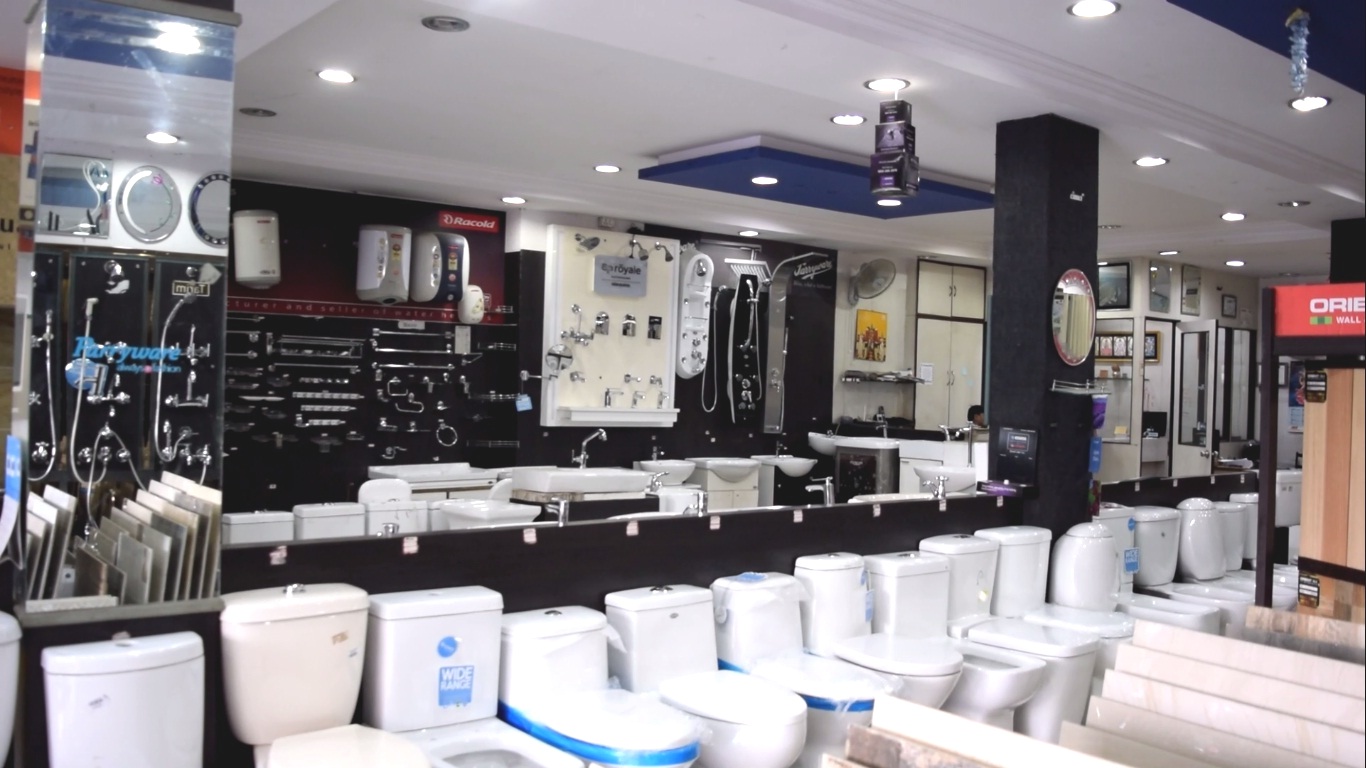 Owner's Full Name:
Mr. Abhishek Kejriwal
Mr. Abhishek Kejriwal is highly qualified and experienced business man in India.
Hot Line Number:
+91-9342675752
Showroom Location:
BuildMart India
No. 114/19, Outer Ring Road, Banaswadi,
Near Ramamuthy Nagar Signal,
Bangalore – 560043
Land Line Numbers:
+91-80-25426166
+91-80-25425917
+91-80-41504589
E-mail:
buildmartindia4@gmail.com
Map:

How is your showroom the best in Bangalore?
– Under a single roof we provide all types of bathroom fittings, sanitaryware, tiles, water purifiers, plumbing materials in wholesale and retail price.
– Display of all the items for customers selection.
– Providing well trained and highly experienced plumbers, tiles layers and other man power.
– Our specialists take care all customers personally so that customers can choose the best of best materials @ best price.
– Providing personal attention to customers after sales services.
– Facilities for Digitalized payments.
Mode of Payments:
– Cash
– Debit Card / Credit Card
– Digitalized payment
– Cheque
Specialist In:
Wholesaler and Retailer in
– Parryware C P fittings and Sanitaryware
– ESS ESS C P fittings
– Jaquar C P fittings and Sanitaryware
– Viking C P fittings and accessories
– Nelco C P fittings
– Kitchen sink – Franke, Nirali, Jyana, Futura, Dekolux, National
– Bell Orient Tiles
– Kajaria Tiles
– Astral PVC, CPVC Pipes and fittings
– Ashirvad PVC, CPVC Pipes and fittings
– Supreme PVC, CPVC Pipes and fittings
– Aquaguard Water Purifiers
– Gysers – Recold, Parryware, Haier
– Kaveri water tank
– Sintex water tank
– etc.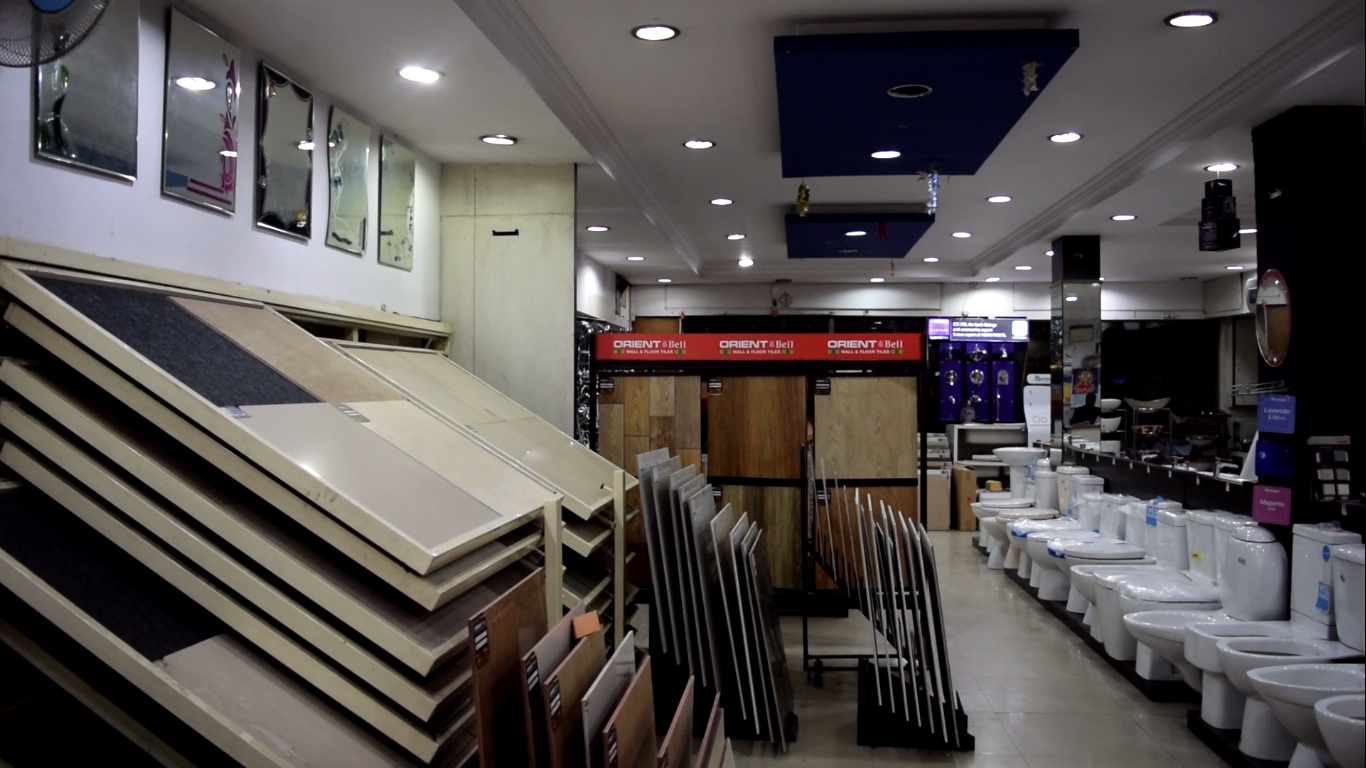 Providing Services/Products In:
– All over the Bangalore
Experiences:
BuildMart India has more than 15 years of experienced and expert Teams.
Vision:
Satisfied customers in all respect.
What is timing for your Showroom?
Monday to Saturday – 9:00AM to 7:30PM
Sunday – 10:00AM to 2:00PM
How do you rate the interview with Internet AdMedia?
Good.