Coronavirus Outbreak Latest News: Strict Action on Lockdown curfew-like total shut down from Tuesday in 30 States of India
Coronavirus Outbreak Latest News: Strict Action on Lockdown curfew-like total shut down from Tuesday in 30 States of India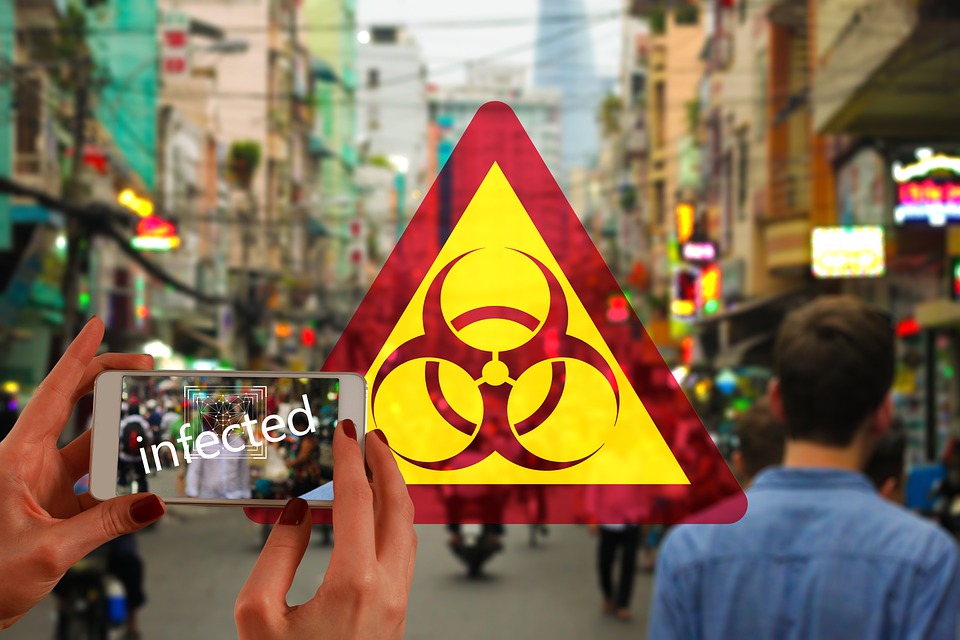 The whole India knows that after announcement of "Janata Curfew" by PM Narendra Modi, what was the reaction of public of India on 22nd March 2020 from 7 am to 9 pm. All most the whole public respected as well as followed too and as extra bonus for the whole supporters and helpers for fighting against Coronavirus COVId-19 Outbreak, appreciation was done by Taali, Thali, Bell, Utensil clanging. The whole common public to high level celebrities, politicians, businessman, students, kids, etc. participated for gratitude from their home. Then the Modi government thought that the whole public is ready to fight against Coronavirus in such way what was done on Sunday after 9 pm 144 section and lockdown till 31st March 2020, just after finishing of Janata Curfew. But unfortunately very less people followed and rest of people were supposed to make the conditions like China and Italy, so that they didn't follow. But the main matter is Indian government doesn't want to take any more risk because public health is the most important than anything for ruling. Without healthy citizens, how government can imagine other development, that's why to fight against Coronavirus COVID-19, India took seriously Strict action on Lockdown curfew-like total shut down from Tuesday to 31st March 2020 in 30 states, according to source.
Coronavirus Outbreak Highlights:
Section 144 imposed in Bangalore from Tuesday to 31st March 2020 seriously.
Karantaka CM B S Yediyurappa said that the government will take a call on the total shut down after discussing with the leaders of opposition parties Monday evening.
Delhi CM Arvind Kejriwal said "Lockdown in Delhi from Monday 6 a.m. to March 31 midnight. The borders will be sealed and only essential items will be allowed".
Maharashtra CM Uddhav Thackeray imposes curfew in entire Maharashtra.
CM Edappadi K Palanisami announced Tamil Nadu will be under lockdown from 6pm on Tuesday till 31st March 2020 and Section 144 to be in force
After defying the lockdown by Punjab State public, CM Amarinder Singh announced the curfew from Monday to till 31st March 2020.
PM Narendra Modi interacts with media heads through video conferencing, over Coronavirus COVID-19.
Gujarat extends partial lockdown to Gandhinagar.
World Health Organization (WHO) warns against using 'untested drugs' to fight Coronavirus COVID-19.
Worldwide Coronavirus Data:
Coronavirus Cases:
374,768
Deaths:
16,355
Recovered:
101,554
| | | | | | | | | |
| --- | --- | --- | --- | --- | --- | --- | --- | --- |
| Country, | Total | New | Total | New | Total | Active | Serious, | Tot Cases/ |
| Other | Cases | Cases | Deaths | Deaths | Recovered | Cases | Critical | 1M pop |
| India | 499 | 103 | 10 | 3 | 34 | 455 | | 0.4 |
| World | 3,74,768 | 37,338 | 16,356 | 1,718 | 1,01,554 | 2,56,858 | 12,211 | 48.1 |
World Health Organization (WHO): Media briefing on #COVID19 with @DrTedros. #coronavirus
Media briefing on #COVID19 with @DrTedros. #coronavirus https://t.co/VkAu8osSLn

— World Health Organization (WHO) (@WHO) March 23, 2020
Valuable information on COVID-19 in sign language.
Valuable information on COVID-19 in sign language. #IndiaFightsCorona pic.twitter.com/mLTJRKvv7F

— Narendra Modi (@narendramodi) March 23, 2020
ರಾಜ್ಯ ಸರ್ಕಾರದ ಕೆಲವು ಇಲಾಖೆಗಳ ಬಿ, ಸಿ ಮತ್ತು ಡಿ ವರ್ಗದ ನೌಕರರಿಗೆ ದಿನಾಂಕ 24/03/2020 ರಿಂದ 31/03/2020 ರವರೆಗೆ ಕಚೇರಿಗೆ ಬರುವುದರಿಂದ ವಿನಾಯಿತಿ ನೀಡಲಾಗಿದೆ.#ಕೊರೊನ ಸೋಂಕು ವ್ಯಾಪಕವಾಗಿ ಹರಡುತ್ತಿರುವುದರಿಂದ ಈ ಕ್ರಮ ಕೈಗೊಂಡಿದ್ದು, ಅಗತ್ಯ ಸೇವೆ ಒದಗಿಸುವ 10 ಇಲಾಖೆಗಳಿಗೆ ಈ ವಿನಾಯಿತಿ ಅನ್ವಯಿಸುವುದಿಲ್ಲ.#FightbackIndia pic.twitter.com/1Qb28znueb

— CM of Karnataka (@CMofKarnataka) March 23, 2020
ರಾಜ್ಯದಲ್ಲಿ #ಕೊರೊನಾ ಸೋಂಕಿನ 7 ಹೊಸ ಪ್ರಕರಣಗಳು ದೃಢಪಡುವುದರೊಂದಿಗೆ ಒಟ್ಟು ಪ್ರಕರಣಗಳ ಸಂಖ್ಯೆ 33ಕ್ಕೇರಿದೆ. ಈ ಪೈಕಿ ಒಬ್ಬ ಸೋಂಕಿತ ಮೃತ ಪಟ್ಟಿದ್ದು, ಉಳಿದವರ ಚಿಕಿತ್ಸೆ ಮುಂದುವರೆದಿದೆ.
ಹಾಗೆಯೇ, ಎಲ್ಲ ಸೋಂಕಿತರ ಸಂಪರ್ಕದಲ್ಲಿದ್ದವರ ಪತ್ತೆ ಮತ್ತು ಪ್ರತ್ಯೇಕಿಸುವಿಕೆ ನಡೆಯುತ್ತಿದೆ. ಸರಕಾರ ಕೈಗೊಂಡಿರುವ ಕ್ರಮಗಳ ಪೂರ್ಣ ಮಾಹಿತಿ ಇದು. pic.twitter.com/gy4oIfJ0iG

— CM of Karnataka (@CMofKarnataka) March 23, 2020
#Coronavirus #Coronavirusoutbreak #Coronaviruspandemic #COVID19Bangalore # #CoronavirusinKarnataka #CoronavirusinIndia@BSYBJP pic.twitter.com/Vm3GyE9mG1

— CM of Karnataka (@CMofKarnataka) March 23, 2020
CM Uddhav Balasaheb Thackeray addressing the State https://t.co/oSgBuNv9Ex

— CMO Maharashtra (@CMOMaharashtra) March 23, 2020
हम लॉकडाउन जैसा सख्त कदम क्यों उठा रहे हैं ये समझना जरूरी है। इसे समझ कर अपने अपने दोस्तों और रिश्तेदारों को फोन कर के समझाएं। ये हम सबकी जिंदगी का सवाल है। इसे हल्के में न ले।https://t.co/Z9svWnzy9I

— Arvind Kejriwal (@ArvindKejriwal) March 23, 2020