Amazing 10 Tips for Makar Sankranti Festival Celebration
Happy Makar Sankranti! Here is the most amazing 10 tips for makar sankranti festival celebration.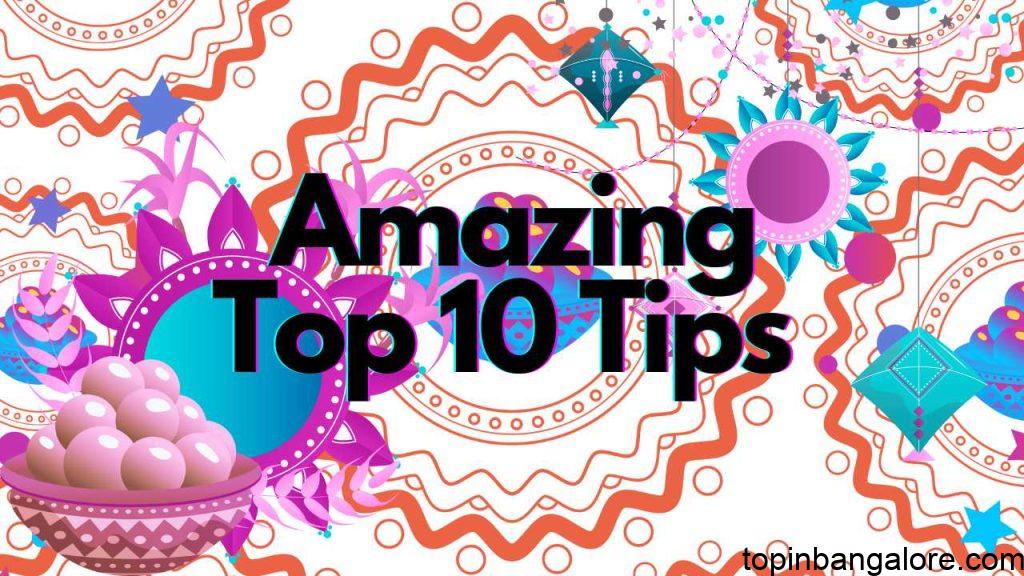 1. Take a dip in a holy river: One of the main customs of Makar Sankranti is taking a dip in a holy river like the Ganges or the Yamuna. It is believed that doing so will wash away one's sins and bring good luck for the year ahead.
2. Fly kites: Kite flying is a popular tradition on Makar Sankranti, and is a great way to celebrate the festival. Whether you're a beginner or an experienced kite flyer, this is a fun and exciting way to mark the occasion.
3. Prepare traditional sweets: Makar Sankranti is a great opportunity to prepare and enjoy traditional sweets like tilgul and til-laddoo made of sesame seeds and jaggery.
4. Share with the less fortunate: One of the main aspects of Makar Sankranti is the celebration of the harvest. It is a time to share your bounty with others, particularly the less fortunate.
5. Clean and decorate your home: In Andhra Pradesh, Makar Sankranti is celebrated as Bhogi. On this day, people clean and decorate their homes to mark the end of the old and the beginning of the new.
6. Enjoy traditional dishes: Makar Sankranti is celebrated differently in different parts of India. Take the opportunity to try traditional dishes like undhiyu, chikki, pongal, and venn pongal.
7. Perform traditional dances: In some parts of India, Makar Sankranti is also celebrated as Lohri. On this day, people light a bonfire and perform traditional dances around it.
8. Participate in community events: Many communities organize events and activities to celebrate Makar Sankranti. Take part in these events, and enjoy the festive atmosphere.
9. Plant a tree: Makar Sankranti marks the arrival of spring, and it's a great time to plant a tree. It's a small gesture that can have a big impact on the environment.
10. Reflect on the past year: Makar Sankranti is a time to reflect on the past year, and give thanks for the blessings received. Take some time to meditate or journal, and set intentions for the year ahead.