The Rise of Gigi Hadid: A Look at the Life and Career of a Supermodel
The Rise of Gigi Hadid: A Look at the Life and Career of a Supermodel
Discover the incredible journey of Gigi Hadid, from her early beginnings to becoming one of the most recognizable supermodels in the world. Learn about her career, personal life, philanthropic work, and influence on social media in this in-depth article.
Gigi Hadid is a renowned American supermodel and social media influencer. Born in 1995 in Los Angeles, California, Hadid rose to fame in the fashion industry at a young age and has since become one of the most recognizable faces in the modeling world.
Career
Hadid began her modeling career at the age of two, modeling for Baby Guess. However, she took a hiatus from modeling to focus on her studies before returning to the industry in 2011. She quickly gained attention for her striking looks and unique style, which landed her contracts with major fashion brands like Victoria's Secret, Tommy Hilfiger, and Maybelline.
In addition to her successful modeling career, Hadid is also known for her social media presence, with millions of followers on platforms like Instagram and Twitter. She uses her influence to advocate for various causes, including body positivity and mental health awareness.
Awards and Recognition
Hadid has been the recipient of numerous awards and accolades throughout her career. In 2016 and 2017, she was named International Model of the Year by the British Fashion Council. She has also been featured on the covers of various magazines, including Vogue, Elle, and Harper's Bazaar.
Personal Life
Hadid has been in high-profile relationships with several celebrities, including former One Direction member Zayn Malik, with whom she shares a daughter. She is also close friends with fellow supermodels Kendall Jenner and Cara Delevingne.
Philanthropy
In addition to her modeling and social media careers, Hadid is also actively involved in philanthropy. She has worked with various charities and organizations, including the Malala Fund, the American Red Cross, and UNICEF.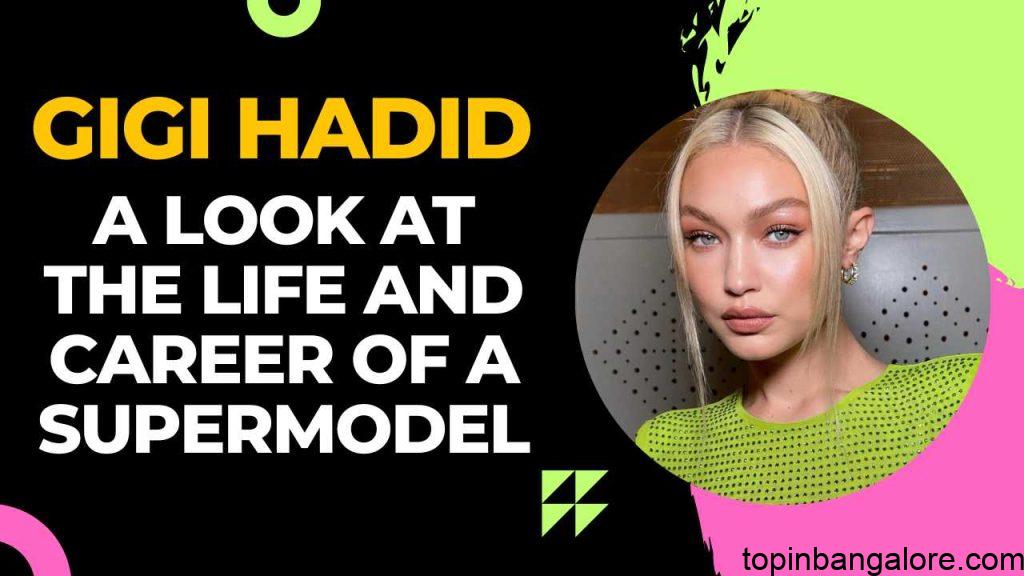 Conclusion
Gigi Hadid's beauty, talent, and dedication to social causes have made her one of the most popular and successful models of her generation. Her influence extends beyond the fashion industry, with millions of fans around the world following her every move. As she continues to grow and evolve in her career, it's clear that Gigi Hadid is a force to be reckoned with in the entertainment and fashion industries.