Dr Murthy Ayurved Clinic (My place to heal | Back to Vedic medicine)
Dr Murthy Ayurved Clinic (My place to heal | Back to Vedic medicine)


In search of the Best Ayurvedic clinic in Bangalore, Internet AdMedia reached to a clinic on Outer Ring Road, Dodda Bansawadi, Ramamurthy Nagar Main Road, Bangalore which provides A to Z Ayurveda treatments under one roof. That Clinic is known as "Dr Murthy Ayurved Clinic". Dr Murthy Ayurved Clinic is a a premier institute of Ayurveda, offers world class Ayurveda treatments. This clinic offers treatment solutions based on extensive research on 5000 years old Ayurveda textbooks. This clinic provides treatment for various forms of pains, children health, obesity and other lifestyle disorders. The Medical Director of that clinic is Dr. Ravisha Narasimha Murthy. Dr Murthy Ayurved Clinic was first etablished on Outer Ring Road, Dodda Bansawadi, Ramamurthy Nagar Main Road, Bangalore with a team of specialized and highly experienced Ayurvedic Doctors and Staffs. You can read all the details about the clinic as given below; which was shared by the Medical Director in an interview with Internet AdMedia.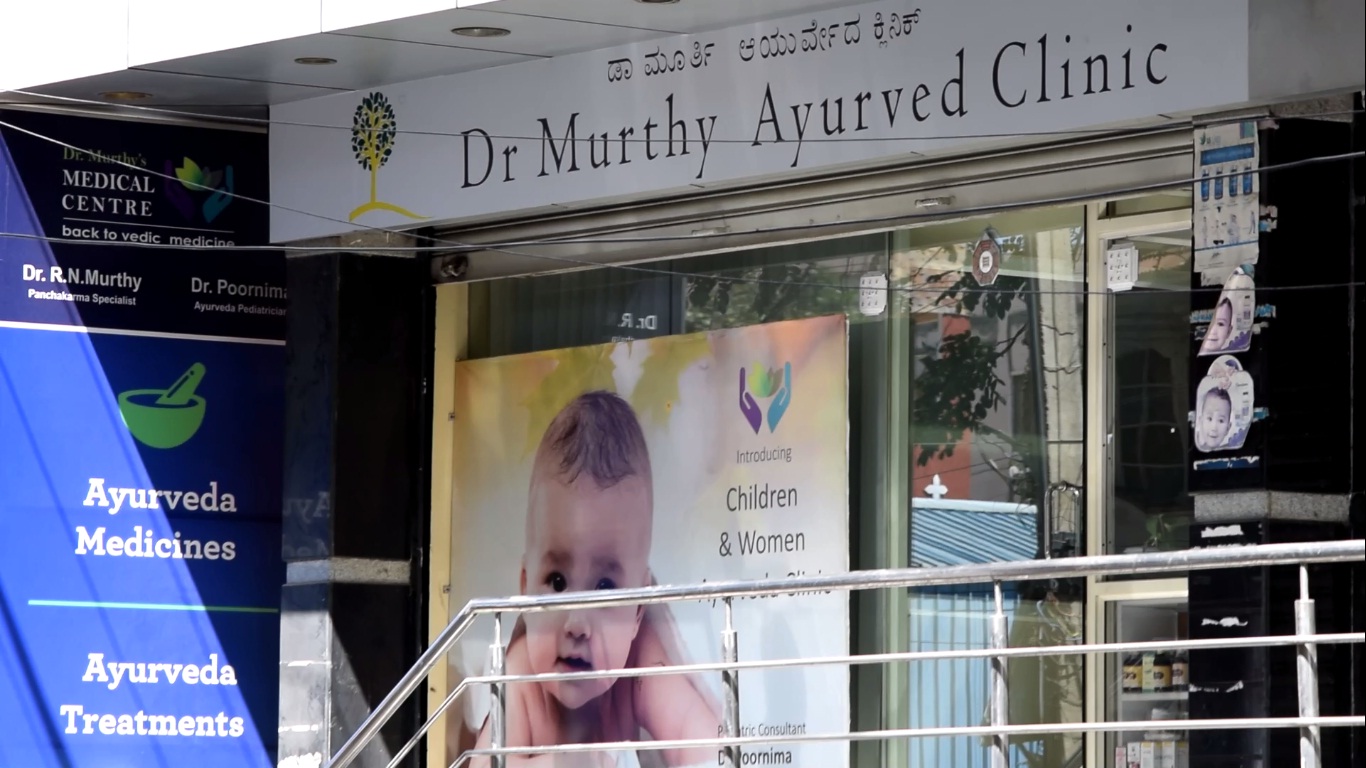 Medical Director's Full Name:
Dr. Ravisha Narasimha Murthy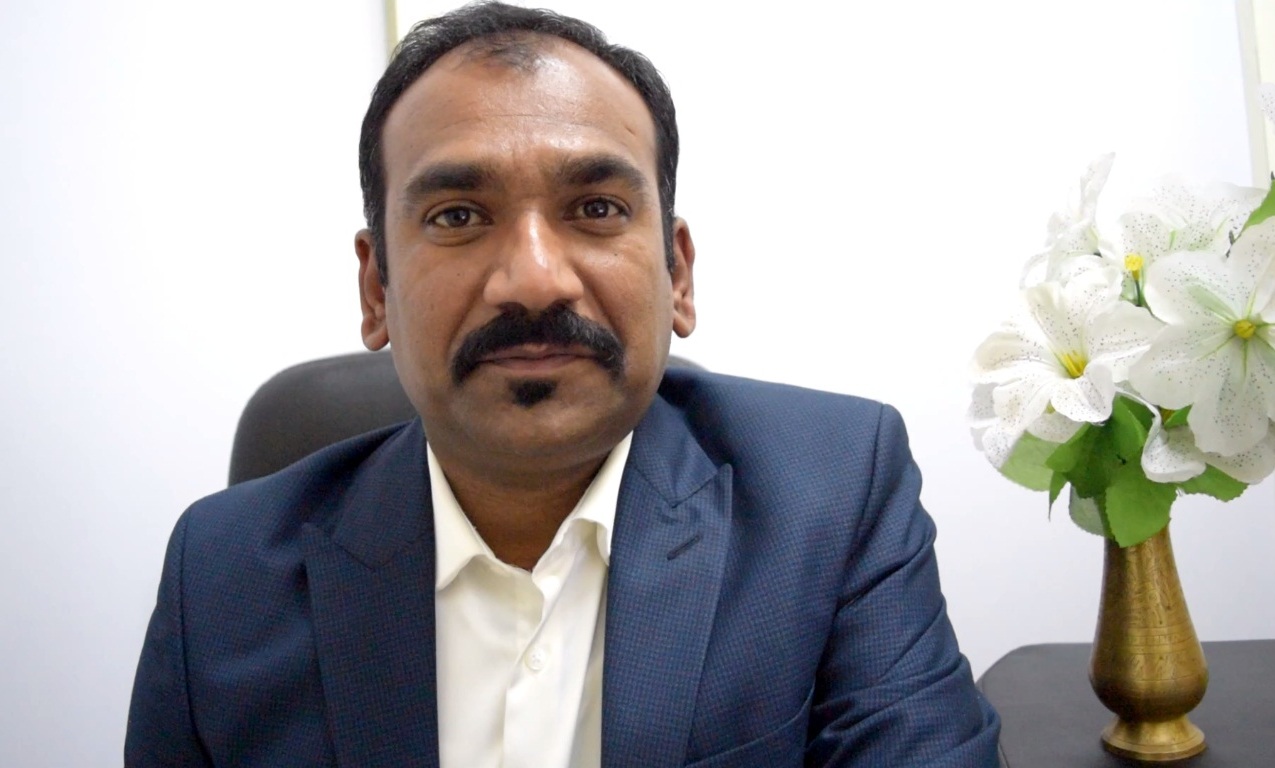 Dr. Murthy Ayurved Clinic is led by Dr. Ravisha Narasimha Murthy, an Ayurveda medical doctor from Bangalore. Learnt Ayurveda at Rajiv Gandhi University of Health Sciences, affiliated to KAUP Board of practitioners. He has been practicing since 2009. For the last seven years, he had opportunities to work at various medical service settings includes a charity hospital & medical college, specialty hospital for Psoriasis, Medical SPA resort designed to treat the elite and foreign individuals seeking Ayurveda medical services, a chain of wellness centres having their presence all over the world. Dr Murthy Ayurved Clinic team has been successful in treating various chronic medical conditions and have developed own proprietary ways of treating by decoding the Sanskrit medical texts. The team has an interest in decoding Sanskrit texts for medical wisdom ended in to do a Ph.D. on the modular treatment of Ayurveda at the University of Madras Chennai.
Hospital Location:
Dr Murthy Ayurved Clinic
#6, Ganesh Chambers, Ramamurthynagar Main Road,
Dodda Banaswadi, Bangalore – 560043
Map:

Hot Line Number:
+91-9590770170
Land Line Number:
+91-80-41172816
Contact Number:
+91-9880014235
E-mail:
drmurthy@drmurthy.in
dr.ravisha@gmail.com
Website:
www.drmurthy.in
Facebook:
www.facebook.com/DrMurthyAyurvedClinic
Twitter:
www.twitter.com/MurthyMedical
How is your Clinic the best in Bangalore?
We provide treatments for various forms of pains, obesity and other lifestyle disorders. Our unique medical services bringing together the ancient medical wisdom of medical technology, the perfect combination that has led us to treat various difficult conditions with success. Our services include specially formulated treatments for Joints & Bones Care, Pain relief, Obesity/ Weight management PCOD, Psoriasis, Stroke (Paralysis), and Diabetic Neuropathy.
We also have a dedicated Ayurvedic children clinic led by Dr Poornima BAMS MD. Providing utmost level of care to your children.
As it is a very well-known fact that Ayurveda is that ancient lifestyle practice that is meant for creating harmony in the body, it is also believed that this treatment is considered the best cure for any disease one suffers from. As a matter of fact, when all other medicines fail, it is ayurveda that comes forward as a solution. This system of medication has been integrated in both medical as well as general wellness applications. The reason why most of the patients prefer to go for ayurvedic treatment or massages is the fact that these are the best pain relieving treatment for several diseases and that's what we do best at Dr Murthy Ayurved Clinic.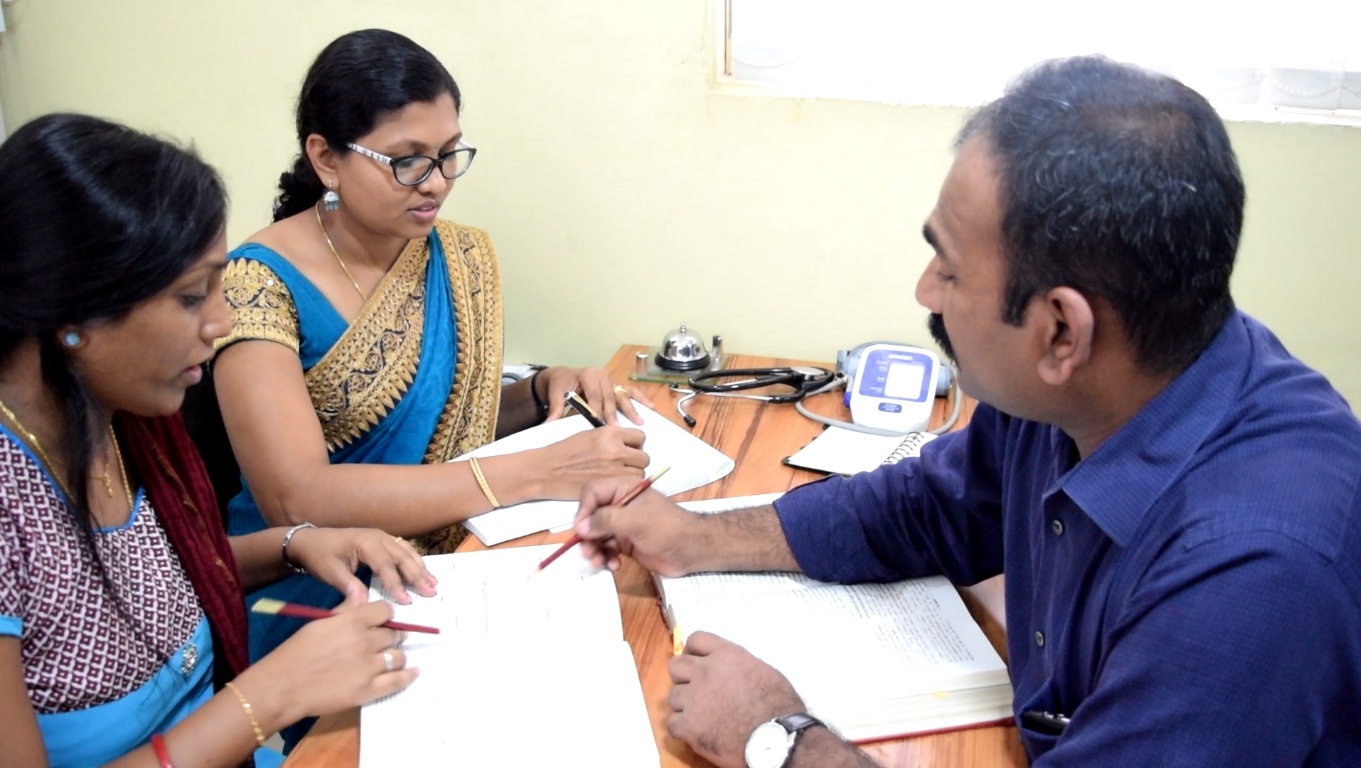 Specialist In:
1. All forms of Arthritis
2. Spondylitis/Spondylosis
3. PCOD
4. Avascular Necrosis of Hip Joint
5. Varicose Ulcers/Varicose viens
6. Paralysis/Stroke
7. Migraine headache
8. Infertility – (Male and Female)
9. Psoriasis and other chronic skin conditions (Acanthosis Nigricans)
10. Ayurveda Panchakarma
11. Children Conditions – ADHD, Cerebral palsy, Growth disorders
Providing Services In / Near by:
– Ramamurthy Nagar
– Banaswadi
– T C Palya
– Horamavu
– Indiranagar
– Kammanahalli
– Kalyan Nagar
– Vijaya Bank Colony
– Hoysala Nagar
– Kalkere
– All over the Bangalore
Experiences:
Dr Murthy Ayurved Clinic has more than 10 years highly experienced and expert doctors team.
Payment Options:
Accepting
– Cash
– Net Banking
– All type of Debit / Credit Cards.
Satisfied Patients:
More than 5,000 numbers of satisfied patients.
Achievements:
More than 5,000 numbers of satisfied patients.
Vision:
Quality Medical Service to all
Mission:
To harness various fields of medicine and bring out the best in them to effectively control and manage the disease conditions.
Best moments of your life?
– When my medicines helped a paralysed patient walk on her own
– When a chronic ulcer healed qiuckly
– When I provided medical solution for surgical condition
– When I saw chronic skin condition of patients reslove and get healthy skin
What is timing for your Hospital?
Monday to Saturday – 9:00AM to 8:00PM
Sunday – 9:00AM to 12:00PM
How do you rate the interview with Internet AdMedia?
Excellent