Little Millennium (Pre School)
Little Millennium (Pre School)

In search of the Best Pre School in Bangalore, Internet Admedia reached to a pre school in NGEF Kasturi Nagar, Bangalore and that pre school is known as "Little Millennium". The Director of that pre school is Mr. Shaik Abdul Wajid and Chief Learning Officer is Miss Preethi. You can read all facts about the pre school and the professional life of the directors and CLO as given below, which was asked in face to face interview with them by Internet Admedia.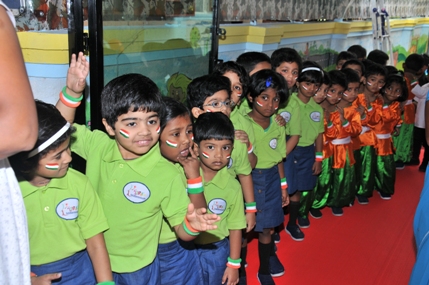 Director's Full Name:
Mr. Shaik Abdul Wajid
CLO (Chief Learning Officer):
Miss Preethi
Hot Line Number:
+91-9962722335
Contact Number:
+91-8041153434
E-mail:
kasturinagar@littlemillennium.com
Specialist In:
– Early Childhood Education with Child Centric Approach
– Daycare
Special Offers:
Two weeks Free schooling to have you try us.
We want you and your Child to feel comfortable before selecting us as a pre school.
Experiences:
We have the Best Faculty In the Industry Who have more than 5+ years of Experience .
NTT TRAINED teachers.
Location:
Little Millennium
#209 1st D cross 2nd main east of NGEF Kasturi Nagar Bangalore – 560043
Landmark : Behind Univercell
Facebook:
www.facebook.com/LittleMillenniumKasturinagara
Aim of Business Life:
Nurturing Individual Potential. To develop into a holistic individual, it is important that there is a harmonious balance between the body, mind and soul. That's why our proprietary 'Seven Petals' approach uses sequential learning techniques for the holistic development of every child in several skill areas.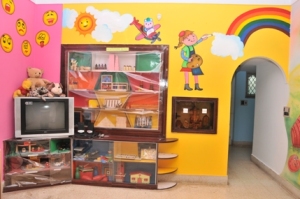 Best moments of your business life?
When our students get admitted in reputed schools for higher classes
Why is your Coaching Center the best in Bangalore?
Because our unique methodology is based on the best practices from five schools of thought. The combination of these schools of thought make the journey in the formative years exhilarating, exciting and helps maximize the potential of our little learners.
What are the timings for your Coaching Academy?
Monday to Friday – 9:00AM to 7:00PM
Saturday – 9:00AM to 1:00PM
How do you rate the interview with Internet Admedia?
Good.