How to Install a Heavy Metal Wall Corner Bead
How to Install a Heavy Metal Wall Corner Bead
How to install a heavy metal wall corner bead to avoid breaking of corner from unwanted colliding?
We always think about better protection and safety of our homes or buildings. As we know in the building, corner (or edge) is the point where maximum colliding happens. By the reason of small or heavy colliding, corner parts get damage sometimes less or more. In that case we always think about the solutions of this problem. By the reason of this damage part our beautiful and well decorated building looks a little bit odd. And matter doesn't stop on the appearance of building (inside or outside) looking odd but sometime we should be spending a lot of money for repairs and maintenance in all cases like less or more damage.
Then what is the perfect solution to get rid of from this problem? Yes, a very simple and most effective solution is installation of corner beading which provides a very handsome lookup as well as avoids breaking of corner from unwanted colliding. This corner bead installation can be done in residential home, villas, apartments, garage, hotel, school, college, church, masjid, temple, industries, factories, etc. because colliding with corner happens everywhere.
On the basis of requirements, types of building like residential or garage and budget, corner beading materials can be selected from the surrounding or local markets. In the markets various types of corner beading materials are available like: pvc, metal, wooden, etc. Along with selection of beading; extra fittings materials like: screws, gatta (wood or pvc or plastic), etc. should be taken.
Right now I am going to explain step by step installation process of a heavy metal wall corner bead as below:
1. Make ready all the required materials:
– 1mm (light) or 2mm (medium) or 3mm (heavy) Aluminium metal bead (90 Degree) (3mm preferred)
– 1.25″ SS full thread screw
– wooden gatta
– etc.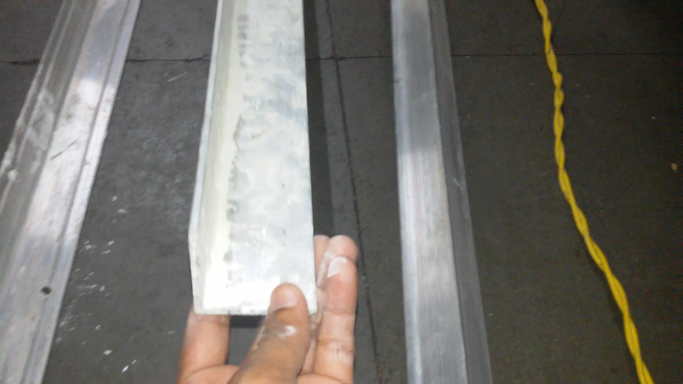 2. Make ready all the required tools:
– Hammer machine
– Screw machine
– Hammer
– Srew driver
– etc.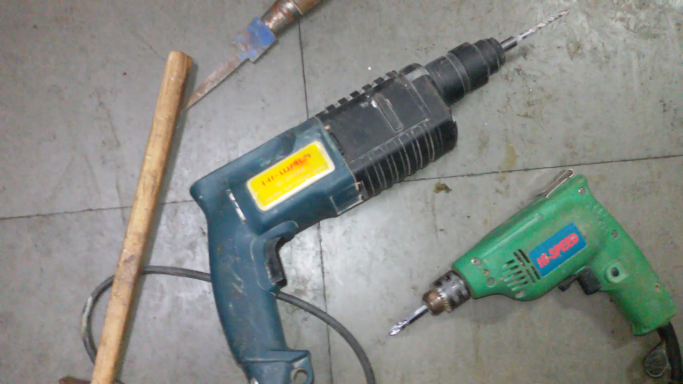 3. Take measurement (normal – 4′ height) of the wall where corner bead has to be installed and cut the beading.
4. Make at least 3 holes or more in one face and do similar for other face too in zig-zag distance to maintain better grip between wall and beading.
5. After making the holes in beading and wall, use the wooden gatta in the holes of wall so that screw will work in better way to maintain the grip.
6. Put the corner beading on the wall corner by making face to face with the holes and inserted gatta.
7. Finally, get the screws with screw machine and tight one by one screw in all face to face holes with beading and wall.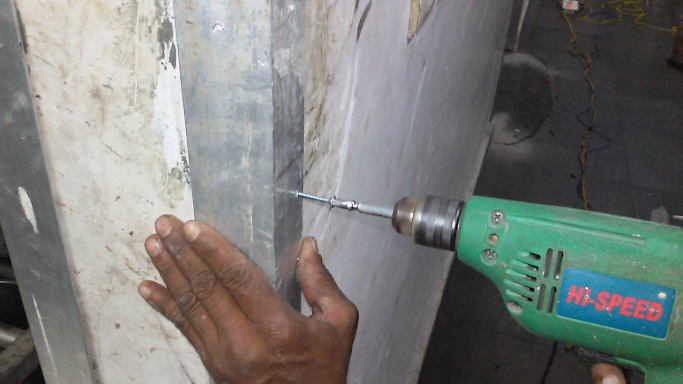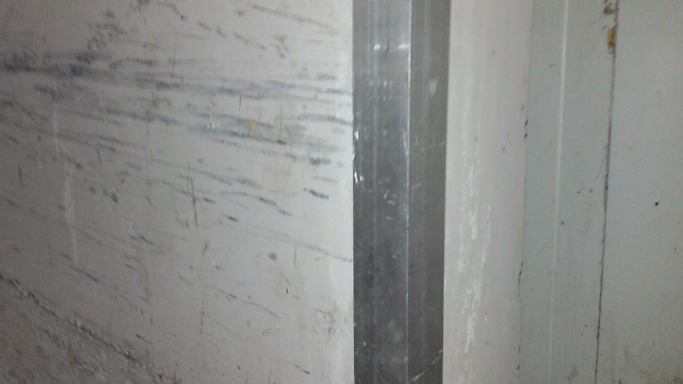 Right now wall corner beading is completed. If required just file the top beading face (sharp) with filer tool or fill with the silicone to avoid unwanted scratches in the body in case of touched.